Aegex NexVu Developer Kit Now Available for Testing

---
<< Previous
Next >>
---
Innovative Solution Is Designed to Drive Improved Performance in Potentially Explosive Operations

Atlanta, Ga., USA, and Pecs, Hungary (Dec. 12, 2018) – Aegex Technologies, a leading provider of intrinsically safe solutions for potentially hazardous environments, announced today that the Aegex NexVu IoT Solution Developer Kit is available for testing by industry professionals that work in potentially hazardous operations.  The NexVu IoT Solution provides organizations a next-level view of situational awareness for potentially combustible environments, helping to drive improved performance in hazardous area operations.

From oil & gas facilities to chemical manufacturing to emergency response, any potentially combustible environment can be safely managed with NexVu. NexVu intrinsically safe sensor modules can be configured in thousands of combinations to collect precise, real-time data that helps teams make better decisions about their operations. The intelligent devices deliver data from up to 46 different sensor nodes via Microsoft Azure to virtually any process control or visualization system. NexVu allows for real-time monitoring and predictive analytics to drive improved productivity in operations with hazardous environments.

The NexVu Dev Kit, engineered and tested by AegexLabs in Hungary, contains the basic elements of the NexVu IoT Solution and enables engineers to better understand the NexVu modular design and flexibility for capturing data that enables greater analytics and operational efficiency. The Dev Kit also provides a simple interface to third-party applications via the Aegex Azure Cloud, so data can easily populate existing systems, enhancing the view of current systems.

The NexVu Dev Kit includes these components to test the ease of modularity, installation and integration of the system to meet unique operational needs:
aegex10TM Docking Station
NexVu Endpoint
NexVu Battery
NexVu Battery Charging Connector
NexVu CO2 Sensor Node
NexVu O2 Sensor Node
Environmental Sensor Node
GPS Sensor Node
NexVu Wild Card Node to connect third-party devices
NexVu Wi-Fi Wireless Card
NexVu Debug Tool
NexVu User Guide
The NexVu Dev Kit is for demonstration and testing purposes only. While official NexVu components and modules will be globally certified for use in Class I Division 1 and Zone 0/1 hazardous areas, the Dev Kit has not yet been certified for intrinsic safety and is not to be used in hazardous areas. Developers should carefully read the kit's user guide.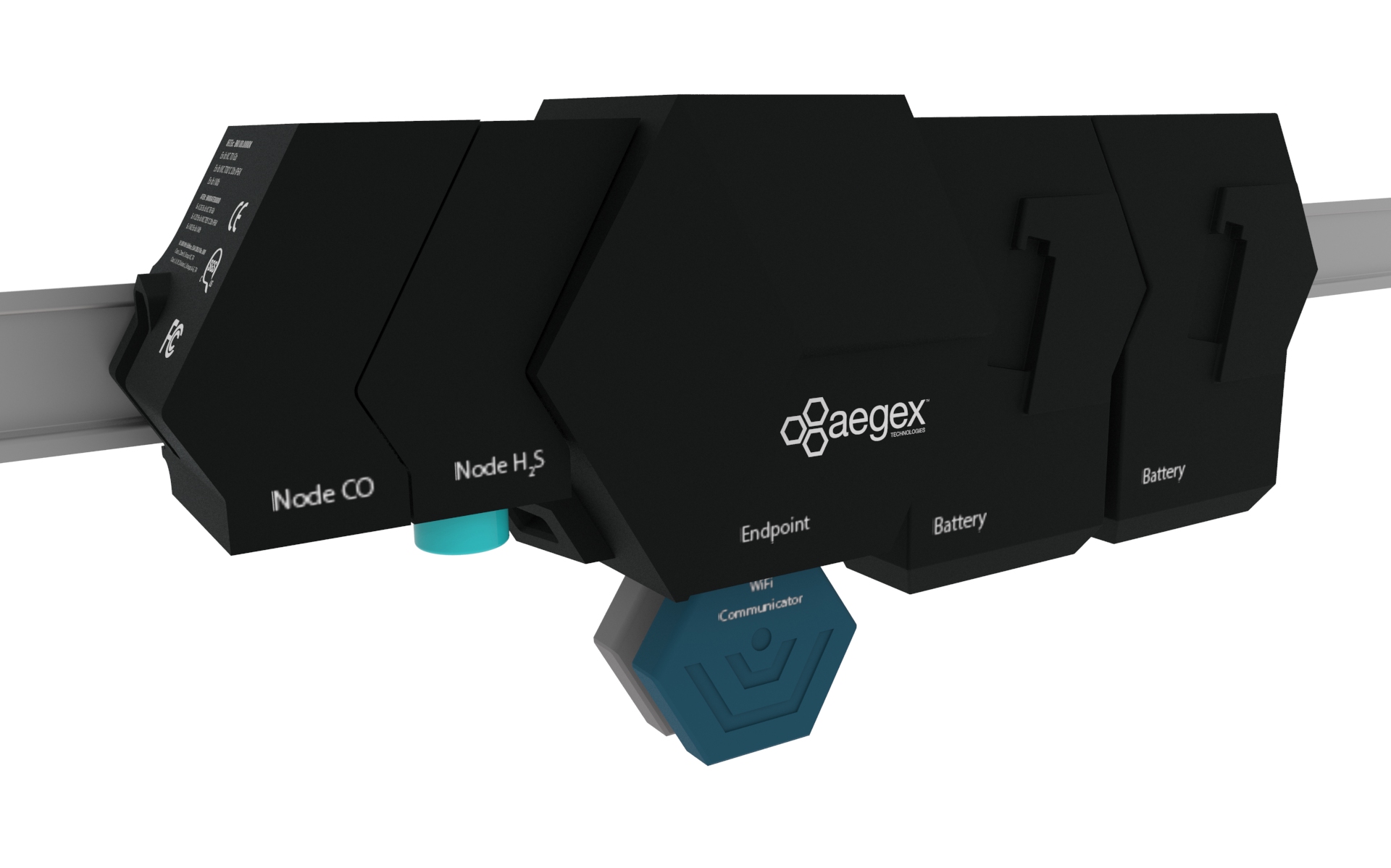 About Aegex Technologies
Aegex Technologies delivers innovative solutions that drive improved performance in industries operating in hazardous environments. Our approach to design and engineering provides low-cost, easily deployable, intrinsically safe, mobile and Industrial Internet of Things (IIoT) solutions to industries with the highest standards for safety.
Our solutions are comprehensive by design. The 
aegex10™ tablet
, combined with
NexVu IoT sensor modules
and partner monitoring systems, form the 
Aegex IoT platform
, which provides visibility into complex ecosystems in hazardous industrial environments such as 
oil & gas
, 
chemical
, 
pharmaceutical
, 
utilities
, 
public safety
, 
mining
 and more. Our solutions enable personnel in some of the most challenging environments, including ATEX/IECEx Zone 1 and Class I, II, III Division 1 hazardous locations, to more efficiently communicate and manage data to increase productivity.
Contact Aegex
to order a NexVu Dev Kit or for further information.