Hazardous Area Field Data Entry Made Simple with AegexScan Barcode Scanning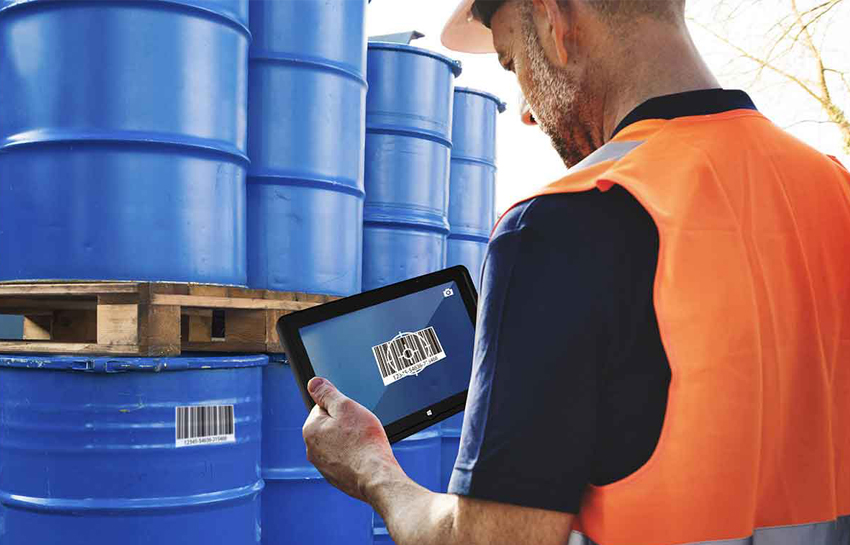 ---
<< Previous
Next >>
---
Atlanta, Ga., USA – (February 5, 2019) Aegex Technologies announces the release ofaegexscan barcode scanning software that enables the capture of accurate and timely field data in hazardous areas without purchasing an additional handheld device. Using the aegex10TM Intrinsically Safe Tablet's built-in camera, the aegexscan software automatically captures, scans and embeds data in user-defined applications, ranging from Microsoft Excel to custom ERP systems.

aegexscan is a user-friendly Windows utility that can identify multiple different barcode standards. Unlike other camera-driven systems, the aegexscan purpose-built application uses robust algorithms to easily find, auto-discriminate and decode barcodes up to two meters away in varying light conditions, regardless of barcode condition or image quality.

aegexscan can be used in Class I Div 1 or ATEX/IECEx Zone 1 areas for activities including:
accounting for the correct number/type of petrochemicals in storage facility
selecting the correct devices/technologies for use during a HazMat emergency
ensuring the correct parts are repaired/replaced in a hazardous area
auditing fire safety and extinguishers
adding the correct ingredients in chemical mixing
recording inventory of materials in any hazardous operation
many other applications
Some key benefits of aegexscan include:
Versatility – scan directly with your tablet rather than external scanner or expensive hardware scan module
Windows 10 – maximize compatibility with full Windows UWP compliance
Speed – scan barcodes in fractions of a second for easy data collection
Clarity – increase read rates of damaged or poorly printed barcodes
Accuracy – reduce errors associated with manual entry or low-quality decoding software
Omni-directionality – increase first-pass reads and ease-of-use with true 360-degree reading
To order a free 30-day trial of aegex
scan
from Aegex Technologies, follow the prompts at
https://aegex.com/solutions/aegexscan
.
About Aegex Technologies
Aegex Technologies delivers innovative solutions that drive improved performance in industries operating in hazardous environments. Our approach to design and engineering provides low-cost, easily deployable, intrinsically safe, mobile and Industrial Internet of Things (IIoT) solutions to industries with the highest standards for safety.Our solutions are comprehensive by design. The 
aegex10™ tablet
, combined with 
NexVu IoT sensor modules
 and partner monitoring systems, form the 
Aegex NexVu IoT Solution
, which provides visibility into complex ecosystems in hazardous industrial environments such as 
oil & gas
, 
chemical
, 
pharmaceutical
, 
utilities
, 
public safety
and more. Our solutions enable personnel in some of the most challenging environments, including ATEX/IECEx Zone 1 and Class I, II, III Division 1 hazardous locations, to more efficiently communicate and manage data to increase productivity and drive improved performance in operations with hazardous environments.
Contact Aegex
 for further information.