Aegex Wrap-Up of Operation Convergent Response #OCR2017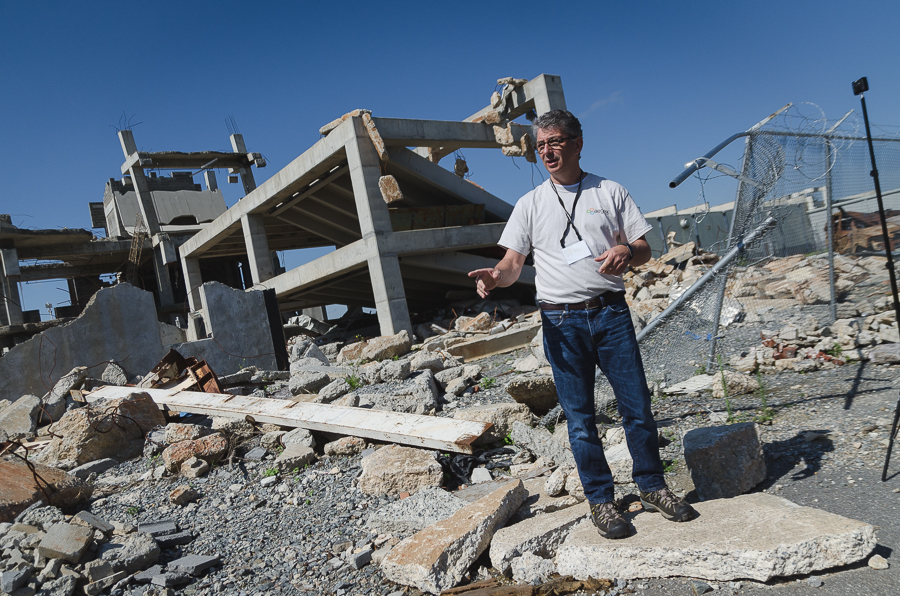 ---
<< Previous
Next >>
---
by Thomas P. Ventulett, CEO Aegex Technologies(Photography by dcollinsphoto.com)Aegex very proudly teamed with global communication leaders Verizon and Nokia last week at the world's foremost training facility for disaster and tactical training – the Guardian Centers - for Operation Convergent Response (#OCR2017).We brought together technology partners from around the world to collaborate on a singular approach to solving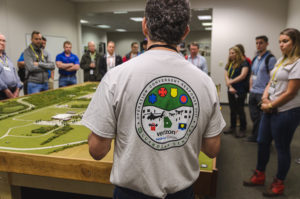 problems in normal operations and when disasters occur. Collectively, we learned how rapidly deployable communications, 5G networks and other technologies can help maintain business continuity, mitigate risks, potentially limit the impact of a catastrophe and when disaster strikes, and assist emergency response efforts.Through partnering with Verizon and Nokia, Aegex was able to rapidly deploy a full IoT platform with sensor inputs from multiple vendors, plus weather data and information captured on our intrinsically safe tablets. With this data, we displayed real-time site analytics during the event in Verizon's "Big Red" Mobile Command Unit, where Incident Commanders could monitor the risk of a secondary explosion or collapse in the "Chemical Plant Disaster Scenario." This was just one of several different disaster scenarios staged for the event, including a Subway Terror Attack, Tornado Mass Casualty, Flood, Cyber Attack and Hostage Crisis, where Aegex and other partner technologies worked together to improve emergency response in real time.In each scenario, Aegex tablets and sensors functioned in conjunction with our technology partners' devices and software to provide real-time data and analytics to help address the situation at hand. For example, some of the scenarios included:
Chemical Plant Collapse: Following a hypothetical explosion in a chemical plant, Aegex and its technology partners all contributed to the collection and analysis of data to show not only indicators that could possibly have prevented the collapse, but also real-time data about environmental and safety factors that could aid in response and recovery. A complete IoT solution for this scenario included capturing information from many sources, applying machine learning or artificial intelligence "AI", and detecting anomalies. Man-worn sensors monitoring the health conditions of staff or first responders in hazardous environments provided by Equivital, legacy systems integration provided byTAAP, device intelligence detecting condition anomalies from Simularity, all flowing through Microsoft Azure and IBM Watson provided by Aegex and ElementBlue, plus end-to-end FIPS compliant secured by Welbeck, provided real-time analytics and controls.
Subway Terror Attack: Aegex/SensorInsight sensors tracked chemicals and ambient conditions in the tunnel during the rescue after a suspected terrorist detonated a biological weapon. Aegex partnerpureLiFi installed specially designed lights inside the tunnel that provided LiFi for rescue efforts.
Tornado Mass Casualty: Aegex/SensorInsight monitored weather data collected by IBM Weather Company and real-time tracking and alerts.
Other Aegex partners involved in the event included
Intel
, which assesses the impact of technology across healthcare, industrial and government systems, and OSIsoft, whose PI software is used for managing information in critical locations such as Oil & Gas and Petrochemical industries.The greatest success of the event was demonstrating the positive impact industry can have in collaborating to solve large scale problems. Most of the 45 technology vendors at #OCR2017 were not introduced to one another until just days before the event. This meant we had to converge and cooperate quickly. In the digital transformation of industry, or, worse, during a catastrophe, no one company or organization can solve it all. All participants in #OCR2017 demonstrated that engaging rapidly, cooperation above self-interest, and a commitment to collaboration to achieve a common goal are all necessary but even more critical when lives are at stake.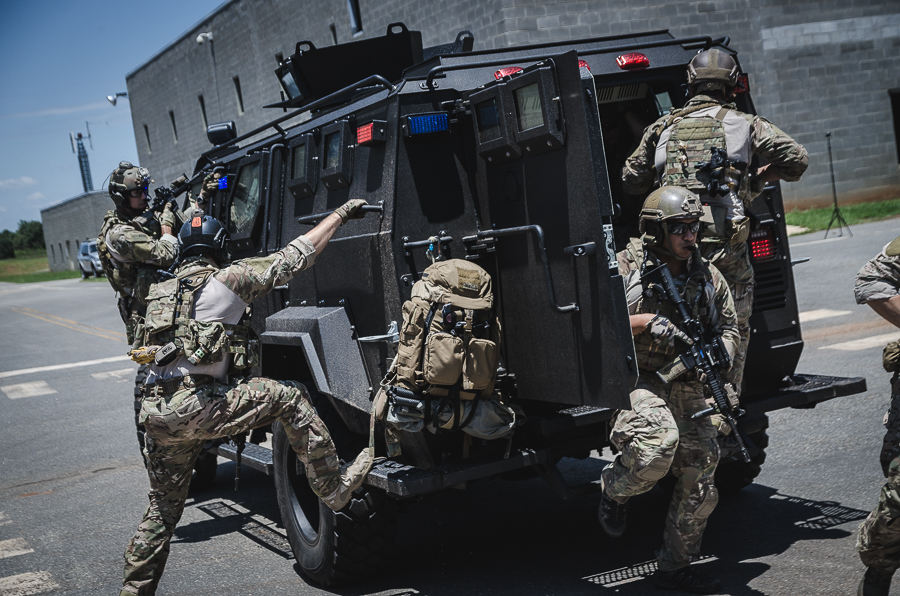 To ensure the technologies in the experience were truly tested and demonstrated, first responders and SWAT teams from around the country participated in the two-day event by conducting training and rescuing actor victims while taking advantage of the technology and coordination benefits of the converged collaboration.The outcome of #OCR2017 was a blend of IoT and emergency response technologies that, together, demonstrated ways to handle staged crises and, hopefully, prevent disasters before they happen in real life.