Multiple Aegex Partners to Showcase IoT Technologies at Realistic Disaster Response Eventx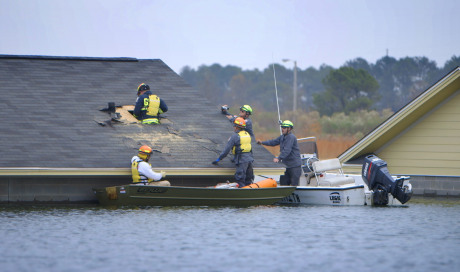 ---
<< Previous
Next >>
---
Atlanta, Ga. USA. (May 31, 2017) – Aegex Technologies LLC is bringing a dozen technology partners together for a live Internet of Things (IoT) demonstration and realistic disaster response event at the Guardian Centers, June 7-8, 2017.The technology partners, which hail from various countries, will showcase their technologies during the event, called Operation Convergent Response (OCR), being held at the Guardian Centers training facility in Perry, Ga., USA.Collectively, the companies will demonstrate how their various IoT technologies, ranging from data infrastructure to digitization applications to intrinsically safe sensors, can utilize data to help to improve operations, whether in highly combustible industrial facilities or during emergency situations.The partner technologies will be demonstrated as part of realistic, staged disaster scenarios – a chemical plant collapse, subway explosion, tornado mass casualty, flood rescue, cyber attack and terrorist attack/hostage crisis – to show how IoT systems can assist in emergency response as well as improve everyday industrial operations.Aegex's featured technology partners include:
Verizon
and
Nokia
, has invited some 400 Channel, Technology and Strategic Partners, plus customers and industry professionals, to participate in this unique event that will highlight how technologies can be used to make safer, more intelligent decisions, whether in manufacturing or public safety.
About Aegex Technologies LLC
With world headquarters in Atlanta, Ga., USA, European headquarters in Rotterdam, Netherlands, sales offices in Southampton, UK and Dubai, UAE, and distributors worldwide, Aegex provides intrinsically safe mobile and Internet of Things (IoT) solutions for hazardous locations in oil and gas, chemical, pharmaceutical, public safety and other industries with explosive environments. Aegex is the maker of the first globally certified
intrinsically safe Windows 10 tablet
and the first
IoT Platform for Hazardous Locations
, which can be used for real-time data and communications in hazardous locations where only specially designed equipment that will not ignite an explosion is permitted.
Contact
Aegex for more details.Watch the latest Aegex
video
to learn more.
[email protected]
www.aegex.com
LinkedIn
Twitter
Facebook
Google+
Instagram