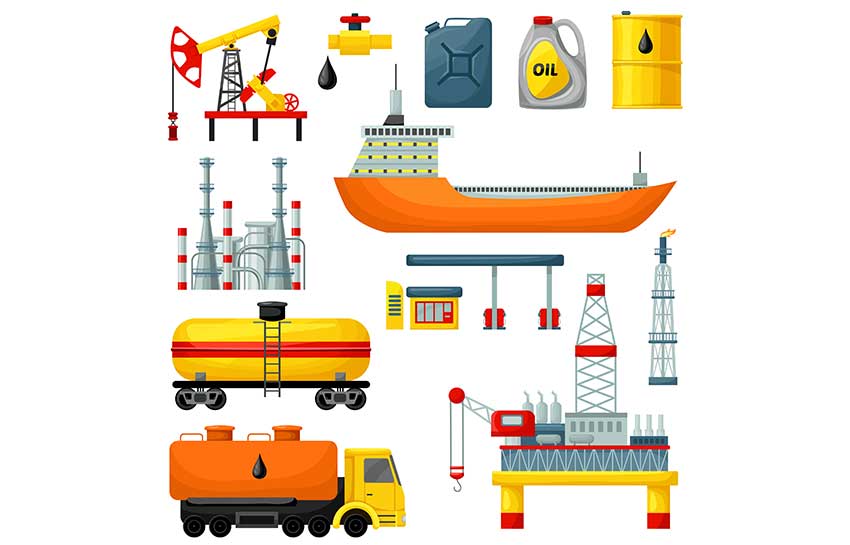 Digitization Tools for Methane Mitigation in Oil & Gas Production
The U.S. oil and gas value chain emits 13 million metric tons of methane a year, which is a loss of enough natural gas to fuel 10 million homes. Yet, by applying existing digitization technologies and tools to methane mitigation, the International Energy Agency estimates the global oil and gas industry could cut down methane emissions by 75%. And a full 60% of this reduction could come at $0 net cost. In addition, the Environmental Defense Fund reports methane mitigation could save upstream oil and gas companies an astonishing annual $34 billion globally.
Read on for an exploration of methane's impact on the environment and how existing digitization technologies and tools offer cost-effective solutions for methane mitigation in oil and gas production.
Methane's Impact on the Environment
Methane is a primary component of natural gas, emitted into the atmosphere from natural and human-related sources. After carbon dioxide, methane ranks as the number 2 most abundant greenhouse gas caused by human activities. Methane emissions create a blanket-like insulating layer surrounding the earth, absorbing energy, and slowing the rate of heat escaping from the atmosphere. Over a 20-year period, methane is 86 times more powerful at trapping heat than carbon dioxide.
Methane emissions are not only contributing to climate changes due to global warming. The United Nations Environment Program reports that methane, as a precursor to ground-level ozone pollution, is also responsible for a global loss of over 26 million tons of crops and 250,000 premature deaths every year.
How Digitization Enables Methane Mitigation
Methane emissions happen throughout the oil and gas value chain, but the majority occur in upstream operations. The most effective methane mitigation measures should seek to identify and minimize emissions from three basic sources:
"Fugitive" emissions, due to leaking and/or malfunctioning equipment and components
Venting resulting from wellhead operations
Emissions from equipment occurring from normal operations
Due to the complexity and scale of the oil and gas infrastructure, conventional means of finding, monitoring, and fixing methane leaks are laborious and resource-intensive. However, with oil and gas digital transformation already well underway, digitization technologies already in use could detect and manage methane emissions.
Current digital tools, such as digitized asset management apps, intrinsically safe smart devices, and IoT-connected sensors, can easily identify, predict, and prevent methane emissions. Using these tools to capture and analyze high-quality emissions data enables oil and gas organizations to accelerate, scale, and optimize methane mitigation programs efficiently and cost-effectively.
Aegex Digitization Tools for Methane Mitigation
Aegex Technologies offers leading-edge solutions for all aspects of oil and gas operations, including methane mitigation. Aegex designed its digitization tools for use in ATEX/IECEx Zone 1 and C I, II, III D1 environments to enable real-time monitoring, communicating, and data-driven decision-making,  
Aegex digital solutions, such as NexVu IoT (Internet of Things) sensors, simplify methane mitigation by harnessing the power of artificial intelligence to monitor and analyze physical and environmental conditions. This includes the presence of emissions, pump vibrations, line pressure, and other easily customized variables. Used in conjunction with the aegex10 intrinsically Safe Tablet, a full suite of Windows10-integrated enterprise-class apps empowers oil and gas personnel with robust operational data, automated asset management and maintenance, and secure communication for on-site and remote collaborations.
Methane Mitigation Is Crucial for the Oil and Gas Industry
Mitigating methane emissions is crucial for avoiding the potentially catastrophic effects of climate change. Many oil and gas industry partners are already tackling this issue, voluntarily joining methane mitigation coalitions like the Oil and Gas Methane Partnership and the Oil and Gas Climate Initiative. 
If your organization is seeking improved operations, enhanced efficiencies, increased cost savings, and long-term sustainability, Aegex Technologies can help. Contact us here to learn more about our leading-edge digitization tools and solutions enabling methane mitigation in the oil and gas industry.