Aegex Technologies Partners with Intel, McAfee for HazLoc Mobile Security Solution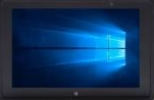 ---
<< Previous
Next >>
---
June 25, 2015, Atlanta, Ga. – Aegex Technologies, LLC has partnered with McAfee®, an Intel© company, to provide enterprise-class security solutions for the hazardous location industrial sector.The partnership provides embedded and customizable security software and applications for mobile communications systems in the oil and gas, petrochemical, public safety and utilities markets."Security is a fundamental part of any mobile device. But in HazLoc situations, where big data is being collected and processed in explosive environments in some of the world's largest industries, information security is paramount," said Aegex CEO Thomas Ventulett.McAfee® estimates the annual cost to the global economy for cybercrime to be at least US$400 billion. Hazardous locations, which already face great risk from explosions or other disasters, must mitigate information security risk as well.Aegex's partnership with top information security firms provides three layers of security for mobile devices used in volatile industrial environments:
Silicon-level Intel© security architecture, which can be upgraded to include anti-theft and identity protection
McAfee® Security to protect the integrity of systems deployed in the field and the data they are capturing
Mobile device management capabilities to ensure only authorized use of mission-critical mobile equipment
Embedded features for the silicon-level Intel architecture include Intel© OS Guard (SMEP), Intel© Secure Key (PPDRNG), Intel© Platform Trust Technology (fTPM), Trusted Platform Module (TPM) 2.0, and Secure Boot. These may be upgraded with Z3795 Intel© Processors to include Intel© Anti-Theft, Intel© Identity Protection Technology, and Wireless Credential Exchange Technology.To protect the integrity of mobile systems and data in the field, Aegex has partnered with McAfee®, the world's largest dedicated security technology company, to delivery security solutions for fixed function products. These solutions include:
McAfee® Embedded Control - a small footprint, low overhead software security solution that addresses a wide range of business requirements for embedded solutions
McAfee® Integrity Control – a solution that blocks unauthorized applications and change on fixed-function, point-of-service infrastructures including ATMs, point-of-sale (POS) systems, and kiosks
McAfee® Application Control – a centrally managed white-listing solution that blocks unauthorized applications and code on servers, corporate desktops, and fixed-function devices
McAfee® Endpoint Protection Suite - an integrated solution that secures Windows systems against malware and unauthorized devices, providing device control and critical email and web protection
McAfee® VirusScan Enterprise – a solution that combines anti-virus, anti-spyware, firewall, and intrusion prevention technologies to stop and remove malicious software
Aegex also provides an embedded Mobile Device Management (MDM) application that ensures only authorized use of mission critical equipment.Solution examples for Aegex security applications range from PCI compliance and auditing, to secure access for military and government employees. The Aegex security solutions integrate with legacy applications, analytics and reporting, and other tools and applications."Aegex" is a word based on the mythical Aegis shield that protected gods and mortals in battle, and "Ex" is the international symbol for Intrinsically Safe. Aegex Solutions are built around the concept of protecting customers in hazardous duty, providing software that helps enterprises in hazardous locations to better and more safely manage their people and assets.About Aegex TechnologiesAegex is an Atlanta-based telecommunications technology provider specializing in intrinsically safe mobility solutions for hazardous industries, including oil and gas, petrochemical, public safety and utilities markets. Aegex delivers customizable, synchronizable communications solutions to meet the mobility needs of all personnel in all zones of hazardous locations.Contact
[email protected]
or visit
www.aegex.com
for more information.