ATLANTA, GA
—(
Marketwired - September 14, 2015
) - Aegex Technologies' intrinsically safe tablets are to be used by more than 400 first responders in a disaster preparedness training session held at the Guardian Centers in Perry, Ga., Sept. 30-Oct. 2, 2015.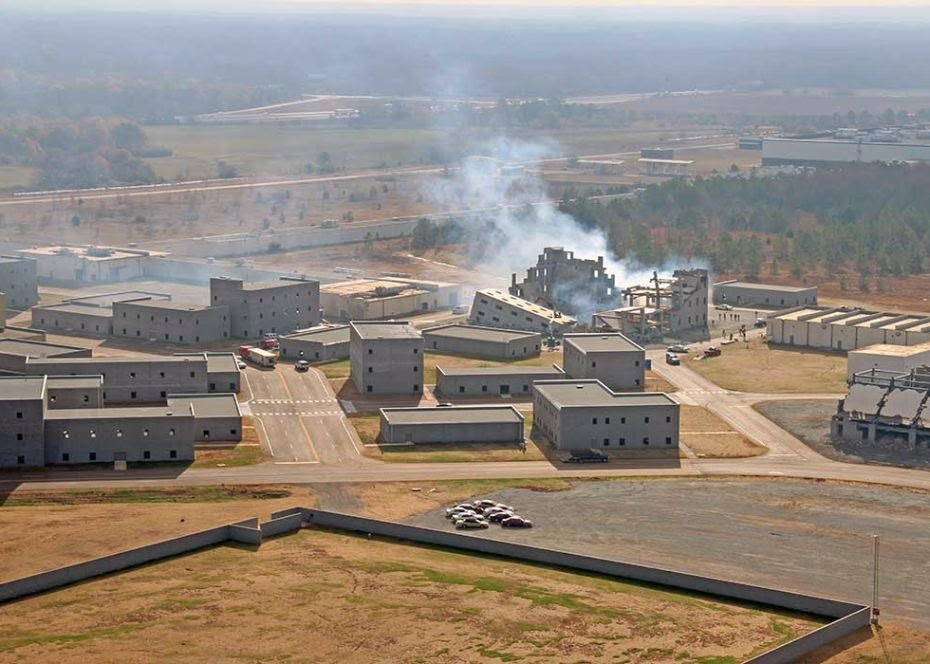 Aegex tablets will enable disaster response teams, including the New York Fire Department's All Hazard Incident Management Team, Georgia Search and Rescue, and a specialized United States Marine Corps unit, among others, to communicate and manage data in real-time during the training. Unlike traditional mobile devices, Aegex tablets are intrinsically safe, or incapable of igniting flammable materials that may be present in hazardous environments.Aegex will provide a full mobile-network-based disaster preparedness and response solution for the Guardian Centers training event. During the exercises, teams will use Aegex tablets for:
Enhancing situational awareness with GIS-based data collection and transmission
Improving incident response with first responder health monitoring
Organizing real-time triage for dynamic care
Managing hazardous material and safety plans
Aegex intrinsically safe tablets run Windows 10 and other customizable enterprise-grade applications. They are fully configurable for public safety teams and include embedded applications such as man-down emergency alert and personnel tracking."When disaster strikes, the individuals who are called out to save our neighbors need tools that can empower the collaborative use of real-time information. This could make the difference between an incident and a catastrophe," said Aegex CEO Thomas Ventulett. "With Aegex solutions, real-time connectivity for first responders means more accurate information, more efficient coordination, more assets recovered, and more lives saved."Guardian Centers is an 830-acre disaster preparedness campus built to train first responders from different agencies to test their crisis response plans, teams and equipment during simulated emergency situations.Purpose-built for hazardous location environments, such as disaster scenarios, Aegex tablets are universally certified for C1D1, ATEX Zone 1, and IECEx Zone 1 HazLoc areas. The 10.1-inch Aegex 10 Intrinsically Safe tablets can be deployed in multiple zones of hazardous locations, where high concentrations of flammable gases, vapors or dusts are present. Aegex tablets are customizable for any team member in a hazardous location operation, from personnel in the most explosive zones to their managers who are off-site.
About Aegex Technologies, LLC
Aegex Technologies provides intrinsically safe mobile communications solutions for hazardous locations in the public safety, oil and gas, petrochemical and utilities markets. Aegex's unified mobile platform enables organizations to customize our Windows 10 intrinsically safe 10.1-inch tablets with enterprise-class software and industry-specific applications to meet the mobility needs of all personnel in multiple zones of hazardous locations.
About Guardian Centers
Guardian Centers
owns and operates an advanced training center that delivers realistic training and exercises to enhance the operational readiness of response organizations. Located in Perry GA, approximately 90 miles south of Atlanta, the center occupies 830 acres and includes 350 acres of a realistic urban operating environment. Clients include the U.S. Department of Defense, Department of State, Department of Homeland Security, National Guard Bureau, Federal Emergency Management Agency, U.S. AID, Office of Foreign Disaster Assistance and several international clients. For more information, visit
http://guardiancenters.com/
or call 478-224-5700.
For more information:
[email protected]
www.aegex.com
LinkedIn
Twitter
Facebook
Google+
Instagram
Embedded Video Available:
https://youtube.com/watch?v=Walbkvwhvso