AegexScan

The AegexScan software utility is an easy and cost-effective way to add barcode scanning capability to the aegex10 Intrinsically Safe Tablet using the tablet's integrated cameras. Utilizing industry-leading decoding algorithms, AegexScan provides ultra-fast scanning of almost any barcode, even if damaged or poor quality. This scanning app has been designed with a simple interface for ease of use. It outputs barcode data to the keyboard buffer, so wherever the cursor is focused, data can be entered. Intuitive software controls enable scanning from within applications.
Contact Aegex to learn more.

Aegex Sensor Management & Visualization App

The Aegex Sensor Management and Visualization App enables users with an aegex10TM IS Tablet to program sensors, visually monitor the status and performance of sensors in the field, and view history or previous anomalies.
Aegex Tracking Application

The Aegex Tracking app which is downloaded onto a controller's aegex10TM IS Tablet, is a device management solution that locates the GPS coordinates of all Aegex tablets deployed in the organization. It can also be used to create geo-fences, monitor personnel activity and remotely configure Aegex tablets.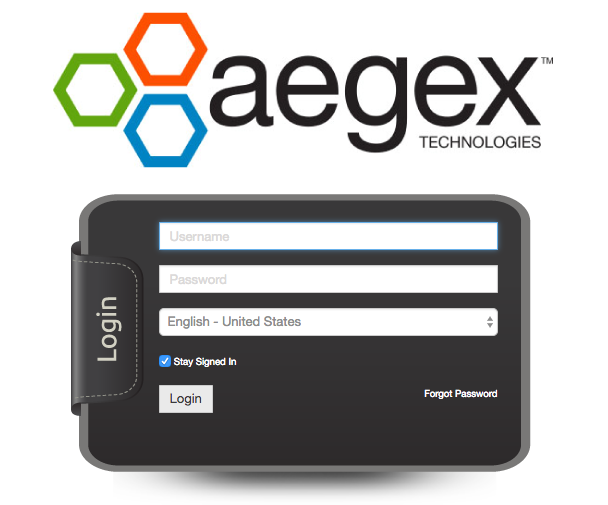 Our solutions experts can connect you with some of the industry's top software vendors to provide specific applications for operations, maintenance, HSE, real-time data-capture enhancement and other functions. Ask one of our solutions specialists to find the right applications to meet your enterprise requirements. Or browse some of our current Technology Partners' solutions:
Aegex understands the challenging IT needs of customers in industries that operate hazardous locations. To ensure those clients deploy the right solution and security, Aegex can deliver highly specialized development, testing, implementation and support services for embedded and mobile devices on all major platforms.

When designing the application plan for your smart, connected device, leverage Aegex's expertise to get the job done quickly and effectively, minimizing development risk and cost with a comprehensive strategy. Our experts will tackle your business needs, help your team to work through all device requirements, including user interface design, application framework options, device and data management, connected services, comprehensive testing support and security. Contact our sales team for more information.