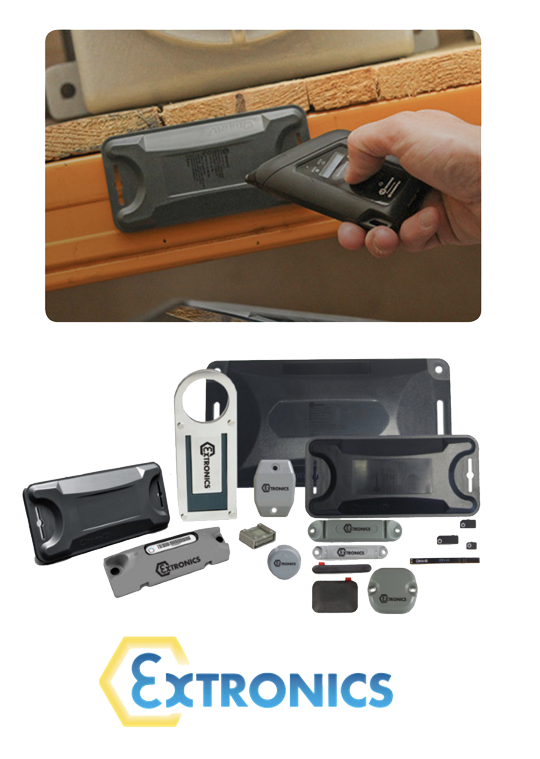 The Solution
Hardware - aegex10 Intrinsically Safe Tablet
Using the Windows-based Aegex10 IS Tablet, operators can access the Windows 10 apps, cloud services and third-party apps approved by their organization, even in the most volatile hazardous areas (ATEX/IECEx Zone 1; Class I, II,III Division 1). Certified for IECEx Zone 1 hazardous location, as well as equivalent areas in Europe (ATEX Zone 1) and North America (Class I, II, III Division 1), the Aegex10 operates on Wi-Fi or 4G LTE from any hazardous location around the globe on a unified platform. The 10.1-inch Aegex tablet is rated IP65 rugged for industrial use, yet is lightweight and priced as low as non-certified devices. Its Windows 10 operating system gives users uniform access to the Microsoft cloud, plus easily connects with apps and services, including tools like those of Extronics.
Hardware – Extronics iRFID500
Extronics, a U.K.-based manufacturer of technology solutions for industrial and hazardous environments, can provide a handheld Bluetooth passive UHF RFID reader to be used in conjunction with the Aegex10 IS Tablet. The Extronics iRFID500 handheld Bluetooth passive UHF RFID reader helps streamline business processes, including tracking assets, monitoring maintenance tasks and planning, and demonstrating regulatory compliance. This RFID inventory management solution tracks items' unique RFID tags and provides information about their movement and location. It connects via Bluetooth technology to smart mobile devices, such as the Aegex10 IS Tablet.
Hardware – Extronics iTAG500
Extronics also provide a comprehensive range of passive UHF RFID tags that are fully certified as intrinsically safe and designed for use in the most hazardous areas, in accordance with ATEX, IECEx, and North American standards. iTAG500 includes a large variety of tag options, including broadband operating ranges for global functionality, so customers can choose a tag that meets their application requirements. With excellent read performance up to 35 meters in metallic environments that are common in industrial environments and round liquids, the iTAG500 range is extremely rugged and durable.