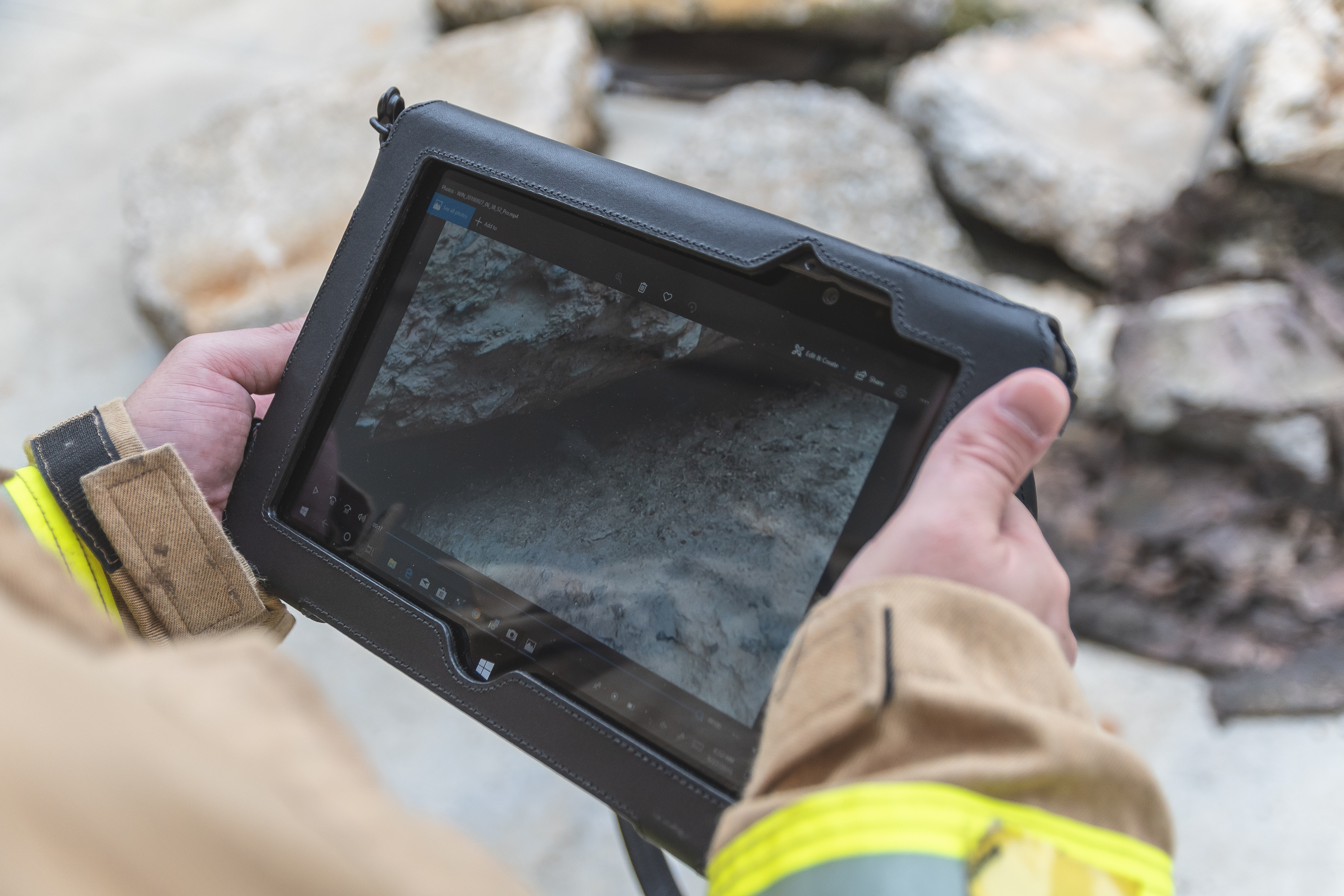 Why is Aegex part of #OCR2018?
Operation Convergent Response 2018 (#OCR2018) is an immersive, interactive industry event in which various technologies are demonstrated by actual first responders during simulated, realistic disaster scenarios to highlight their uses for improving emergency response.

The following is an interview with the CEO of one of the chief technology providers for #OCR2018, Thomas P. Ventulett of Aegex Technologies. Aegex designs and delivers innovative and safe solutions that improve efficiency and drive productivity for operations with highly combustible environments, including public safety, oil & gas, chemical manufacturing and others.

Q: #OCR2018 is primarily a public safety and first responder event. Why is Aegex a major contributor?
TV: Aegex has had a great relationship with the Guardian Centers for several years, and we have been using their facilities as a meta-scale proving ground for our aegex10 Intrinsically Safe Tablets and IoT sensors. Our main focus has been on industrial settings, like oil & gas facilities, chemical plants or pharmaceutical plants, but public safety has always been on our radar as a target market. We see the enormous value that these technologies have for actually saving lives. Our goals were aligned with those of Verizon Enterprise Solutions to host an event that would allow first responders to test technologies in realistic emergency situations. So, we "converged" our efforts with theirs to create Operation Convergent Response in 2017, and we are excited to participate again this year for #OCR2018.

Q: How will #OCR2018 be different from the first OCR event?
TV: This year, OCR will be much larger and more complex. Rather than performing one disaster scenario at a time, there will be six scenarios running simultaneously over several days. Aegex tablets will be used in all of them by team leaders. In the Earthquake scenario, the guests will actually be handling Aegex tablets and learning how they bring various situational awareness software directly into the midst of the disaster site to assist first responders.Participants will also interact with our Aegex NexVu IoT Sensors as they monitor conditions surrounding the disaster scenarios. So, Aegex will be more integrated in a very hands-on way at #OCR2018.

Q: What results do you expect from #OCR2018?
TV: Aegex plans to use the live test results from OCR2018 to fine-tune our NexVu Iot Sensors and perfect our NexVu Developers Kit to distribute to customers. We are also expecting to see our relationships with #OCR2018 application partners turn into combined solutions that can be commercialized as part of a broader "OCR Kit" for public safety and other vertical customers.

Q: How will you continue the momentum of #OCR2018?
TV: I am speaking at the ADIPEC 2018 conference in Abu Dhabi the week after #OCR2018, and my talk is essentially the OCR case study: what we can learn from realistic testing like OCR to help oil & gas organizations be better prepared for emergencies, as well as operate more intelligently in everyday operations. So, Aegex will continue to spread the word about OCR to extend its value to various vertical industries.

Q: How can we register for #OCR2018?
Be sure to follow Aegex Technologies, @AegexTech, and #OCR2018 on social media to keep up with all that we are doing to prepare for this amazing event. See you there!