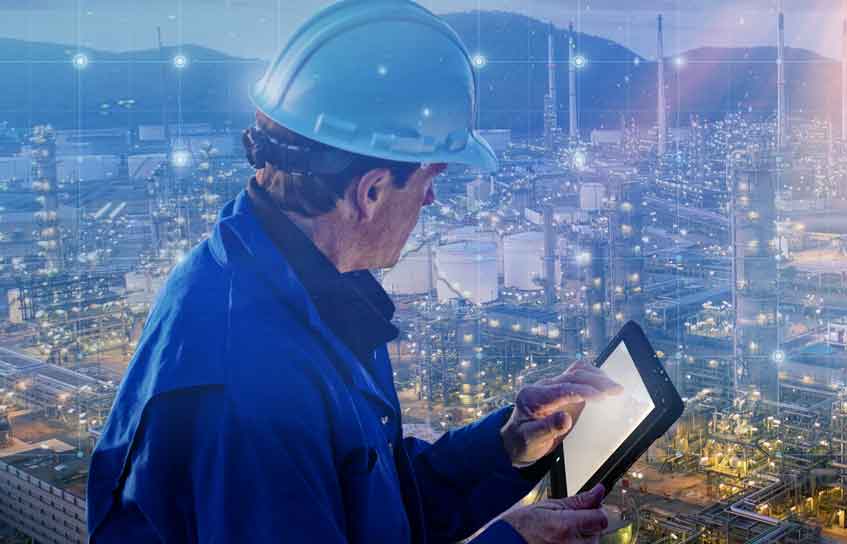 What do IS tablets do?
What's so special about intrinsically safe devices?Mobile devices that are designed to not concentrate energy sufficient to cause a spark that could ignite a combustible environment can be certified "intrinsically safe." Aegex Technologies' flagship solution, the aegex10TM Intrinsically Safe Tablet, is certified for use in the most hazardous industrial environments, including oil & gas, chemical, pharmaceutical manufacturing, public safety and others with potentially explosive conditions. But what exactly do intrinsically safe tablets do? The answer is, "anything your desktop can do, plus more, even in extreme conditions!" See below some of the best reasons to equip your team with Aegex intrinsically safe solutions:
What do intrinsically safe tablets do?
Real-Time Communications in UL C1D1, ATEX Zone 1 or IECEx Zone 1 Hazardous Locations
Real-Time Data Capture and Transmission inside Explosive Environments
Seamless Connectivity among All HazLoc Personnel
Workflow and Personnel Management
Emergency Alert
Mobile Device Management
Health, Safety and Environmental Compliance
Remote Monitoring
Asset Tracking
Historical Data Recall
Real-Time Analytics
Why do organizations need them?
Connect all Personnel in Multiple Zones of Hazardous Locations
Reduce Safety Risk
Improve Operation-Wide Communication
Track Operations, Maintenance, Workflow in Real Time
Save Time and Money with Quicker Reporting and Response
Analyze Issues on the Spot
Decrease Downtime
Increase Productivity
Drive Improved Performance