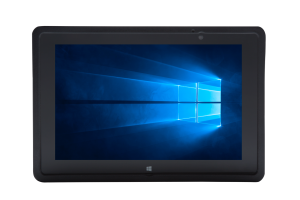 Top 5 Reasons to Connect Your Hazardous Location Operations to the Cloud with Aegex
By Rebecca Thomas, Aegex Sales & Marketing CoordinatorWhat would happen in today's connected world if employees did not have access to the Internet? What if their operations or accounting or customer service functions were not Cloud-based? It's hard to imagine a modern company not having information at its fingertips via Internet-based technologies. Yet some of the largest industries in the world – oil & gas, chemical, utilities, and more – have personnel who cannot use the Internet in their jobs because they work in "hazardous locations" where flammable materials are present, so they cannot carry mobile devices that could potentially cause an explosion. Only specially certified devices can help operators in these environments to connect to the Cloud to share critical information in real time.Aegex Technologies is an engineering and design services firm that manufactures the Aegex10 Intrinsically Safe Tablet, the first Windows 10 tablet that is globally certified for the most explosive industrial environments worldwide. From oil & gas operations to chemical plants to emergency response situations, Aegex10 IS Tablets help personnel get access to real-time information that is beneficial for their productivity and crucial for their safety.Here are the top 5 reasons our customers trust Aegex. And we are willing to bet they will be your top 5 too.
Improve Safety
Aegex10 Intrinsically Safe Tablets are designed "intrinsically safe" at the circuit board and battery level so they are incapable of causing an explosion in an industrial environment where combustible materials are present. Enterprise operators in Oil & Gas, Chemical, Mining, and other industries with explosive atmospheres require the safest mobile devices available for Division 1 and Zone 1 areas worldwide. They can count on the Windows-based Aegex10 IS Tablet for providing real-time connectivity that improves safety in their operations. Because one accident is too many.
Increase Productivity
Using Aegex intrinsically safe tablets enables companies operating hazardous locations to be more productive by recording and analyzing data in real-time inside of hazardous locations, instead of using archaic methods like writing inspection reports with pencil and carbon paper and then entering the data into IT systems at a later time. Efficiency is the name of the game in today's modern manufacturing environments.
Reduce Downtime
When industrial operations utilize Aegex intrinsically safe tablets to connect their personnel to real-time cloud-based IT systems, they can avoid problems. Potential issues – maybe a pending mechanical failure, a sign of a possible leak, etc. – can be fixed on the spot if personnel working in that environment can check the standards or records, document the potential problem, report the issue to the appropriate channels, and even order repairs, all by using the Aegex10 IS Tablet. Catching problems before they become catastrophes means fewer shutdowns for maintenance or repair.
Limit Risk
Aegex has chosen Microsoft and Windows 10 because they offer the best business services and IT security for enterprise customers. Industries like Oil & Gas, Utilities, Public Safety, Chemicals and others where explosive atmospheres exist have a lot at stake. They cannot afford to compromise anything in their Information Technology systems because mistakes could be catastrophic. Many of Aegex's customers in these industries already rely on Microsoft for all their IT needs, so having the same platform across organizations limits risk. Aegex's relationship with Microsoft allows us to provide the best services for our products and our customers.
Protect Assets
Because Aegex10 Intrinsically Safe Tablets are incapable of generating a spark or enough heat to ignite an explosion, they are the safest devices to use in hazardous explosive environments. While some hazardous area devices contain an explosion inside the device case, Aegex devices prevent an explosion from occurring in the first place. This better assures the protection of a valuable oil refinery, chemical plant or other hazardous industry asset. Aegex products also help ensure the greatest safety and enable the highest potential of any hazardous location's most important asset: its people.