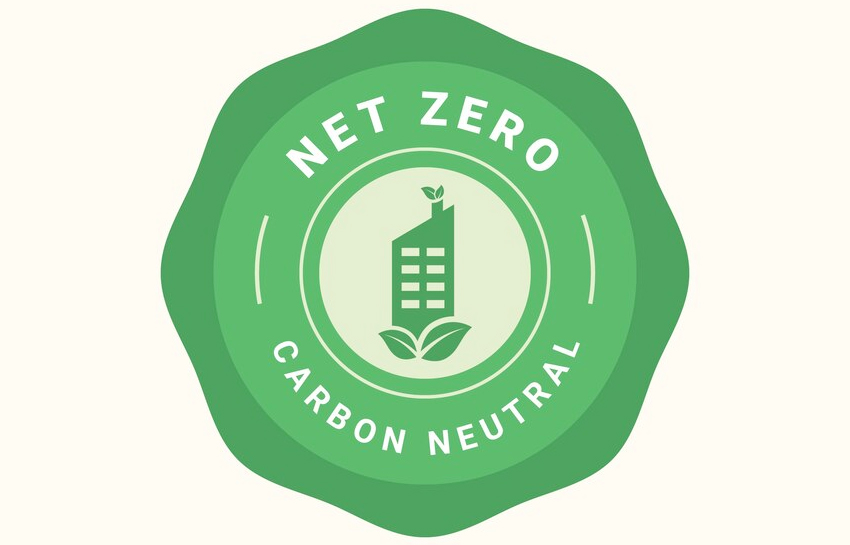 The Role of the Private Sector In Helping Achieve Net Zero
The world is warming faster than any point recorded in the past years. Recent studies reveal if this trend doesn't stop, the earth will be on course for a 2.7 degrees Celsius temperature rise this century. Such a level of warming will result in disastrous consequences, including more wildfires, hurricanes, droughts, and the displacement of over 300 million people by rising sea levels. 
To avoid the worst of those effects, humanity must limit the temperature spike to an average of 1.5 degrees Celsius above the pre-industrial level, as set out in the Paris Agreement. This ambitious target is what we call net zero emissions. Unfortunately, progress in achieving net zero emissions remains alarmingly slow.
In this post, we will highlight the role of the private sector in helping achieve net zero. 
Net zero emissions is the delicate balance between greenhouse gas emissions and the amount removed from the atmosphere. The world will reach net zero emissions when greenhouse gases added are equal to or lower than the amount taken away.
Ways the Private Sector Is Helping Close the Gap on Net Zero
As mentioned earlier, the current pace of change regarding emissions is far behind the pace needed to achieve net zero emissions by 2030. Recent studies show emissions levels remain alarmingly high, with average emissions rising by 1.5% per year in the period between 2009 and 2019. 
A new report from PwC's Net Zero Economy Index reveals a decarbonization rate of 11.7% is necessary to cut the warming by half. To get there, companies in the private sector are implementing new decarbonization initiatives that complement efforts by governments, NGOs, and the public. The following are some ways the private sector is helping accelerate the race to net zero.
Addressing Methane Leaks
Recent studies reveal not less than 25% of today's global warming is due to methane emissions from human actions. The IEA shows the oil and gas sector emitted nearly 70 Mt of methane in 2021. Cutting methane emissions from oil and gas operations is one of the most effective actions to achieve the net zero goals. Oil and gas companies are now leveraging innovative technologies to detect leaks and cut emissions in their supply chains. AI and IoT-powered drones, satellites, planes, and devices can help improve leak detection and identify potential sources of methane leaks in hazardous locations.
Adoption of Renewable Energy
Using less energy and shifting to renewable energy can help cut 12.5 gigatons (Gt) of greenhouse gas emissions annually. Studies tell us the private sector industry can cut its emissions by 7.3 Gt annually by adopting renewable energy-based heating and cooling systems to improve energy efficiency.
Increased Adoption of Electric Vehicles
Transportation accounts for one-quarter of all greenhouse gas emissions. If things remain the same, greenhouse gas emissions related to the transportation industry will double by 2050. Increased production and widespread adoption of electric vehicles can reduce emissions by up to one-quarter of all greenhouse gas emissions.
Halting Deforestation and Planting More Trees
The world can reduce emissions by 5.9 Gt annually if it stops the wanton cutting of trees and degradation of ecosystems. In many countries today, the private sector is leading efforts to plant trees and restore ecosystems to reverse global warming. These initiatives will also help improve air quality, boost food and water security, and bolster rural economies.
Building Smart Cities
UNEP reveals buildings will account for about 12.6 Gt of energy-related emissions by 2030. The fact that the world needs to put in place more urban infrastructure to accommodate a fast-growing world will triple the current emissions rates. To balance human desires and the need to cut emissions, the real estate sector is building smart cities and homes that meet low carbon emissions standards. Updating existing infrastructure to meet the low carbon age will reduce emissions by 5.9 Gt.
Financing Decarbonization Investments
Policies to achieve the Paris Agreement require commensurate financing flows to close the large decarbonization financing gap globally, especially in developing economies. Mobilizing domestic and foreign private sector capital in climate finance can help bridge the gap and encourage more decarbonization investment. The global investments required to achieve the Paris Agreement's temperature and adaptation goals estimate at $6 trillion annually until 2050. A recent industry report reveals that corporations, including large companies, private equities, and SMEs, could provide over a third of the direct expenditure for decarbonization.
Aegex Technologies Helps Bridge the Net Zero Gap
Achieving net zero requires coordinated efforts from all stakeholders, including governments, non-governmental organizations, the public, and the private sector. Aegex Technologies is helping the world bridge the net zero gap through innovative solutions that assist the oil and gas industry to identify, detect, and measure greenhouse gas leaks in their supply ecosystem. 
The NexVu IoT is an AI-powered solution that tracks and detects leaks in dangerous environments, including abandoned wells. It comes with smart sensors, endpoints, and radios to provide accurate methane emissions leaks. The aegex10 Intrinsically Safe Tablet features a Windows 10 platform designed to help operators detect potential leaks in systems and parts and enable data-driven predictive maintenance. Contact us today to learn more about our solutions.