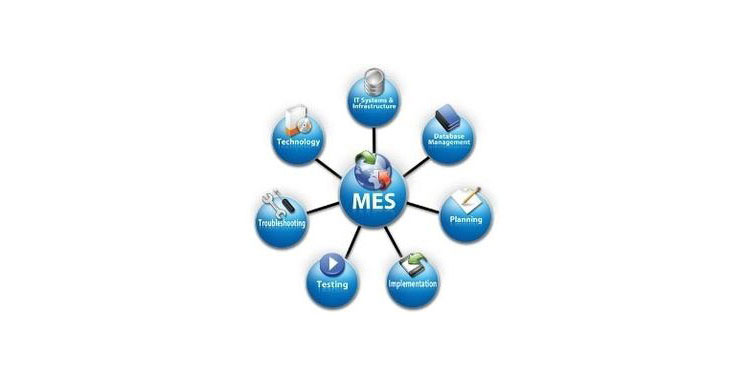 The Role of Manufacturing Execution Systems in Pharma
Today's pharmaceutical industry is under immense pressure to develop high-quality products efficiently and cost-effectively while fully complying with strict regulatory requirements. Digital technology can help achieve these often competing goals.
A PwC study cites that manufacturers report a strong commitment to investing in digitization – around 5% of revenue per year – with a significant focus being on sensors or connectivity devices and software like manufacturing execution systems (MES). Digital transformation delivers revenue while achieving cost and efficiency gains from better equipment utilization and faster throughput times.
MES is an integrated system that connects and monitors equipment on the factory floor. Monitoring controls and providing reports on plant activities in real-time ensure the effective execution of manufacturing operations and improve production efficiency.
Connecting machines and other assets to communicate across a shared infrastructure internally and externally through an integrated MES is essential . It enhances efficiency while enabling manufacturing flexibility and asset utilization. Combining these systems will result in leveraging the immense benefits with the enterprise resource planning systems.
Benefits of Implementing MES in Pharmaceutical Manufacturing
All industries benefit from effective MES. However, regulated industries such as the pharmaceutical sector are where this digital solution's full power shines.
Research shows that MES's global market is rapidly growing , driven primarily by the manufacturers' pressing need to improve production processes' efficiency through automation. For pharmaceuticals, there is another driving force: regulation. Compliance requirements in strictly regulated industries boost the demand for automation.
Deployed in the pharmaceutical sector since 1997, when the Food and Drug Administration allowed the use of electronic records and signatures, MES brings immense value to this highly regulated industry.
MES allows pharmaceutical companies to build smart factories able to respond more rapidly to the ever-changing business environment. By aggregating and combining information across the company, MES is acting as a single point of entry for data from across the smart factory and the digital supply network, making shop floor information available to the rest of a company to drive informed decisions.
MES uses sensors to allow pharmaceutical companies to track data across the production chain, including the location of final products and material, which is then integrated into a single data platform to provide full visibility into the manufacturing process, production output, and inventory levels.
Critical benefits for pharmaceutical companies of implementing MES include both quantitative benefits (tangible cost savings) and qualitative benefits (intangible cost savings):
Optimized production process and improved efficiency

Greater transparency, visibility, and control of operations and resources leading to improved resources utilization and reduced inventory levels

Decreased lead time and production costs, including inventory costs

Increased product quality and detection of deviations at an early stage

Enhanced regulatory compliance

Automated documentation of process steps

Quick access to current data, driving better-informed decision-making

Improved data quality for assessing processes and products

Automated creation and approval of master-batch records and reduction of the number of lost batches

Enhanced responsiveness to market changes and improved agility and speed of new product development

Overcoming growth-hindering silo culture and achieving synchronization across internal and external elements of the pharmaceutical value chain
How Can Aegex Help Pharmaceutical Industry Digitize Production Process
Aegex offers powerful digital tools that work together seamlessly and is connected with the aegex10TM Intrinsically Safe Tablet enabling pharmaceutical companies to automate workflow, manage data, digitize paperwork, and track assets.
Incapable of igniting a spark, the aegex10 Intrinsically Safe Tablet allows superb mobile communications on dangerous job sites.
Intrinsically Safe Built-In Camera
Equipped with a built-in camera and available AegexScanTM barcode scanning software, the aegex10TM Intrinsically Safe Tablet enables effective capture and efficient sharing of field data without additional costs incurred by purchasing another handheld device.
AegexScanTM collects, scans, and feeds the data into user-defined applications, from Microsoft Excel to custom-enterprise resource planning systems.
Aegex' Certification
Aegex10TM Intrinsically Safe Tablet is the choice for manufacturers operating in a hazardous environment. It is purpose-built for Zone 1 / Division 1 hazardous areas and certified by SGS to UL 913 Class I, II, III, Division 1 Groups A-G; and IP65 for Hazardous locations. These powerful features make it a superior device for real-time communications and data management in most hazardous industries.
Building Smart Pharmaceutical Manufacturing with Powerful MES
Using the Aegex10 Tablet to implement MES helps pharmaceutical organizations optimize business processes, improve product quality, and ensure manufacturing processes' safety.
MES enables pharmaceutical companies to capitalize on efficiency and productivity gains while enhancing their production processes' flexibility and agility, which is deemed essential in today's rapidly changing pharmaceutical environment.