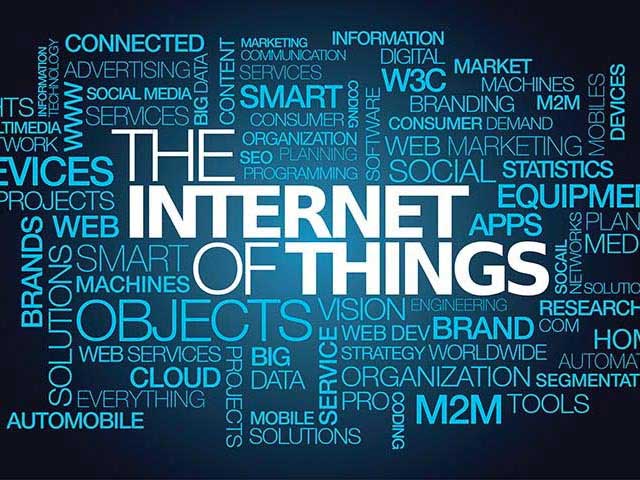 The Critical Role of IoT During the COVID-19 Pandemic
The Need for Technology in the Face of COVID-19
As individuals around the world remain in quarantine due to the COVID-19 (coronavirus) pandemic, the deployment of Internet of Things (IoT) devices and applications are increasingly critical to support professionals in almost every industry. COVID-19 has significantly impacted businesses as working from home has become the "new normal", forcing people to adapt to new technological solutions to stay connected. Specifically, 70% of companies have said they will either be maintaining or increasing digital transformation spending during this period, according to a recent IFS report. By becoming more digitized, processes become easier, enabling a more agile workforce able to monitor operations and collaborate remotely on projects. This ability is crucial during COVID-19 when face-to-face meetings are not as frequent and employees need to maintain social distancing even when returning to the work facility. 
IoT Benefits with a Skeleton Crew
IoT capabilities enable remote monitoring and reporting of data, allowing a more comprehensive view of facility operations and maintenance. Enhancing remote condition monitoring and management of assets is a key benefit in deploying IoT. IoT tools support the continuation of operations with fewer employees on site, often at a lower cost, as controls can be operated from remote locations via applications. Continuous monitoring and collection and analysis of data provides both accurate and useful information to act upon to keep operations running. There is no longer a need to send people to physically check the location and function of machines because this work can now be done via tablets and remote sensor technologies.
How Aegex addresses digital solutions for your business
With the need to accomplish more with less personnel being critical for businesses during COVID-19, the Aegex Technologies' tablet is even more relevant as it enhances real-time collaboration to provide useful data about operations. By providing a tablet that can connect to the Cloud for real-time information sharing, employees can obtain actionable insights in critical environments such as oil & gas, chemical, pharmaceutical, energy/utilities, and aviation. The tablet can also be used in the most hazardous zones of explosive environments that are already dangerous before COVID-19. Aegex has partnered with several developers to utilize tools on the tablet. Some of the features of the Aegex10 Intrinsically Safe Tablet include: 
Manage Data -
The Aegex tablet in partnership with OSIsoft, supports the PI System that is a scalable, open data infrastructure that transforms operational data into actionable knowledge, resulting in business transformation. With OSI PI, organizations can collect, analyze, visualize, and share large amounts of high-fidelity, time-series data from multiple sources to people and systems across all operations.
Automate Workflow - Maintenance and inspections personnel benefit from the aegex10 tablet running the Arnlea  Intrinsix software, a simple, intrinsically safe, mobile solution that allows them to complete inspections and work orders in real-time, resulting in cost-effective information and workflow management.
Streamline Maintenance -
Oplii software for the Aegex tablet can connect field workers to office operations to create greater accountability in the field and operational efficiencies.   The aegex10 tablets ensures that workers remain connected in the areas where workers need to use the most.
Digitize Paperwork -
TAAP can build a cloud-based solution on Windows Azure and digitize all of the company's forms – work permits, work orders, maintenance records, etc. – to make them accessible to workers in any zone via the Aegex tablets. Workers monitoring hazardous areas could take photos and videos, sign documents, and annotate information with text-based descriptions.
Track Assets -
Aegex devices can track assets by bringing the latest cloud platform, augmented/virtual reality apps, digital reporting software, and other technologies directly into industrial operations zones.
Datasheet -
Aegex devices run the operating system and applications that allow for secure enterprise deployments. They also can create data sheets that are easily accessible, available, and easily ascertained.
As physical distancing becomes more necessary and workforces adapt to new operating protocols, Aegex enables companies the world over to efficiently connect field workers with the necessary information and tools to ensure safe, productive operations. 
The Critical Role of Digitizing operations During COVID-19
Enabling remote data delivery and collection using tablets, IoT and other technologies is incredibly beneficial and necessary to businesses today as the workforce adapts and becomes more efficient during the COVID-19 pandemic. Employee well-being is paramount for any business, and digitizing solutions, companies can remain connected and work remotely without risking safety. With COVID-19 changing how companies can run operations, implementing the proper tools and applications in business can save significant amounts of energy, money, and time.