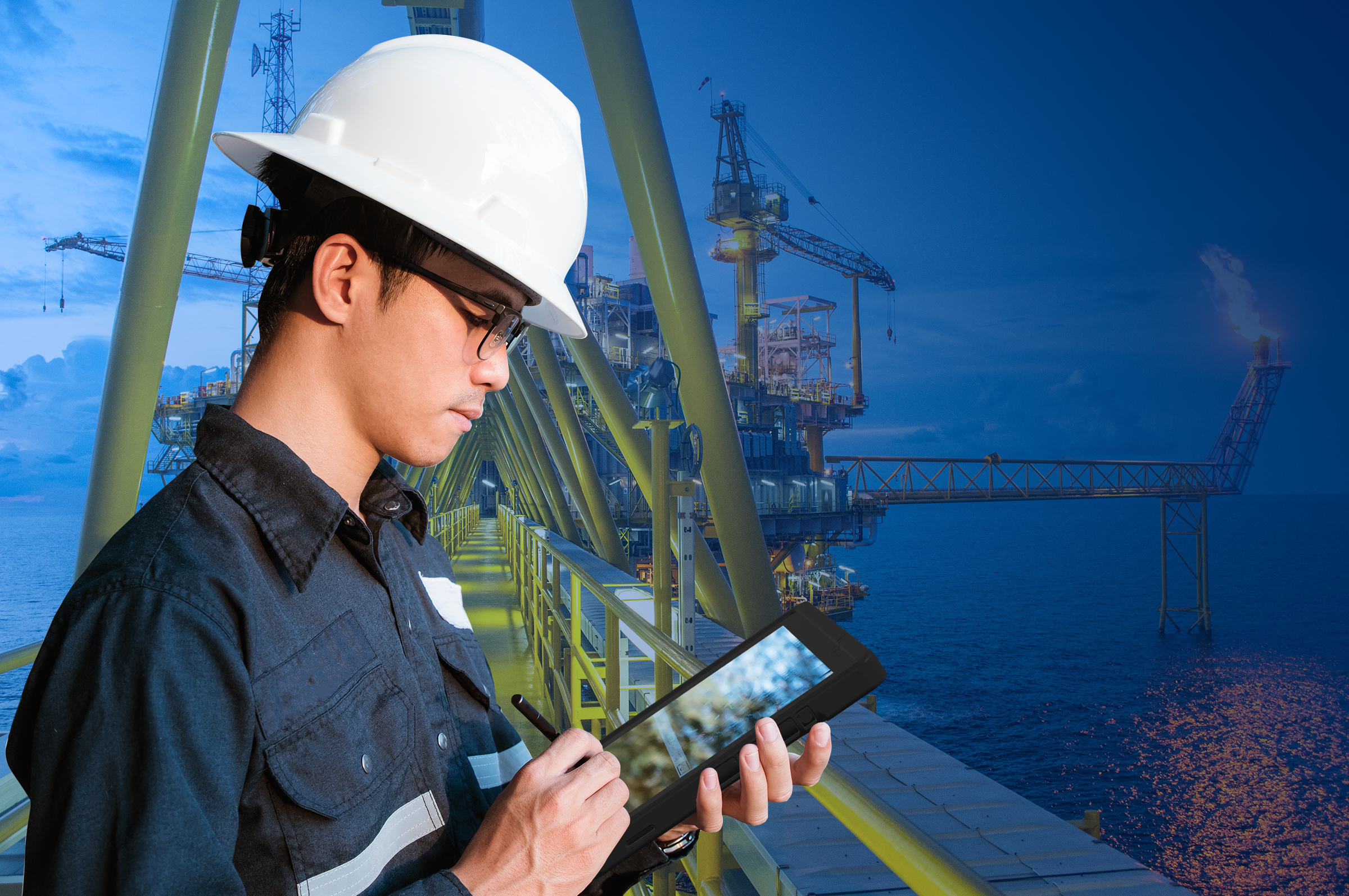 Making Offshore Shutdowns and Turnarounds Less Painful with IoT Technologies
All offshore operations go through regular turnaround processes – typically every four years or so - to keep facilities functioning optimally and to avoid unexpected shutdowns. Unplanned shutdowns cost oil and gas companies an average of $42 million per year and, in the worst cases, up to $88 million a year. In industries like offshore oil and gas where hazardous locations pose a risk of explosion, turnarounds are crucial for maintaining the highest standards of safety and productivity.

However, turnarounds are extremely expensive and disruptive, even when planned. How does a company know when is the best time to perform a turnaround? When and under which conditions will that downtime be the least disruptive, least dangerous and least costly? And what is the best way to manage the several-month turnaround process that can involve thousands of employees?

New Industrial Internet of Things (IIoT) technologies, including purpose-built sensors and intrinsically safe (IS) mobile devices, can help.

"Seeing" Operations to Avoid Unplanned Shutdowns

If companies could "see" into their operations and understand the multiple factors that could combine to create a potential technical problem, or if they could readily see the indicators of that pending problem, then they would be more likely to craft solutions to avoid it. Similarly, if they could see indicators of a pending failure or end-of-life of certain assets, they could plan shutdown and turnaround activities accordingly to minimize cost and risk.

With "smart" IoT sensors that are purpose-built intrinsically safe to not cause a spark in Class I Division 1 hazardous locations, offshore companies can get a better overall picture of the nuances in their operations. By combining information from multiple sources – pervasive IoT sensors collecting data on vibration, temperature, pressure, gases and other factors - machine learning technologies can predict a failure before it occurs.

Myriad data points collected, organized and analyzed by IoT sensors in ways that show patterns and predict outcomes, can prevent unplanned shutdowns by:​
Improving process safety management and real-time analysis to monitor factors that can't be seen (e.g., pump temperatures, valve positioning, vibration, leaks, pressure drops, weather, etc.)​
Showing a clear picture of the thousands of small factors that, together, could contribute to unplanned shutdowns
Scheduling predictive maintenance before issues arise
Analyzed IoT data can also indicate the optimal time to schedule a shutdown and subsequent turnaround project, based on asset performance, weather impacts, personnel/workflow patterns, and other factors.
More than just monitoring parameters, artificial intelligence about pervasive, contextualized IoT sensor inputs can provide actionable data from real-time insights. By combining parameters to provide context to data, intrinsically safe IoT sensors can reveal potential issues in unseen areas of an offshore operation and cut through the "noise" of thousands of alarms each day to help offshore operations optimize their turnaround schedules and processes.
Sharing Pervasive Real-Time Data for Safer and More Efficient Turnarounds
The actual work of performing a turnaround is time-consuming (often several months) and complex, involving thousands of personnel performing simultaneous, sequential or coordinated activities. These activities – shutting down equipment, performing maintenance inspections, cleaning, upgrading, refitting and recertifying assets - could be better coordinated if all personnel involved could instantly share and access real-time information, anywhere in the facility.
Offshore facilities all contain various types of hazardous locations, including Class I Division 1 zones, where only specially certified equipment is permitted. Computers and mobile devices are typically restricted in these environments as they could cause a spark that could ignite a combustible atmosphere. Thus, intrinsically safe devices that are IP65-rated for use in extreme environments, are lightweight, and are Cloud-connected, are the best means for all personnel, even those in C1D1 areas, to communicate and share information during a turnaround.
With intrinsically safe tablets running industry software on the oil platform during a turnaround, technicians can:
Coordinate maintenance planning or management
Digitize inspections
Manage work orders online
Text, call, email or video chat
Scan barcodes for asset inspection
Track assets and inventory
Review historic records
Access real-time decision support
Check quality control
Verify security and compliance
Alert lone workers
Conduct real-time onsite training and support
Fulfill supervisor reviews
Turnaround activities can run more smoothly with IS tablets because all personnel and management can:
Coordinate labor schedules with mobile apps for reminders and tasks
Connect staff and contractors via real-time text, chat and video
Augment team resources with checklists and access to real-time and historical knowledge base
Verify processes, time stamps and work milestones
Schedule sequential, overlapping or dependent inspections
Share all project plans and updates in real time with online data capture and reporting
Communicate emergency plans or alerts
Avoid costly overruns with project management tools​
IS tablets can facilitate superior collaboration between SMEs and operators and facilitate knowledge transfer at shift changes throughout the turnaround cycle. Connected workers in hazardous locations are safer and better informed.
Getting Back Online More Quickly with IoT
With IoT solutions, offshore operations can plan and perform shutdowns and turnarounds more efficiently and safely. IoT solutions can help control the cost and duration of a turnaround by connecting personnel with the information and resources they need to perform related tasks and access project management tools to keep them on schedule, reducing delays and improving profitability. IoT also helps an operation get up and running more quickly after a turnaround with better scheduling and resource planning.
Whether during a turnaround or in everyday operations, intrinsically safe IoT solutions keep offshore teams connected and organized for safer, more efficient and more profitable operations.
Schedule a meeting
with an Aegex Technologies representative to learn more about our intrinsically safe IoT solutions that connect people, assets and data in real time to drive improved performance in offshore operations.