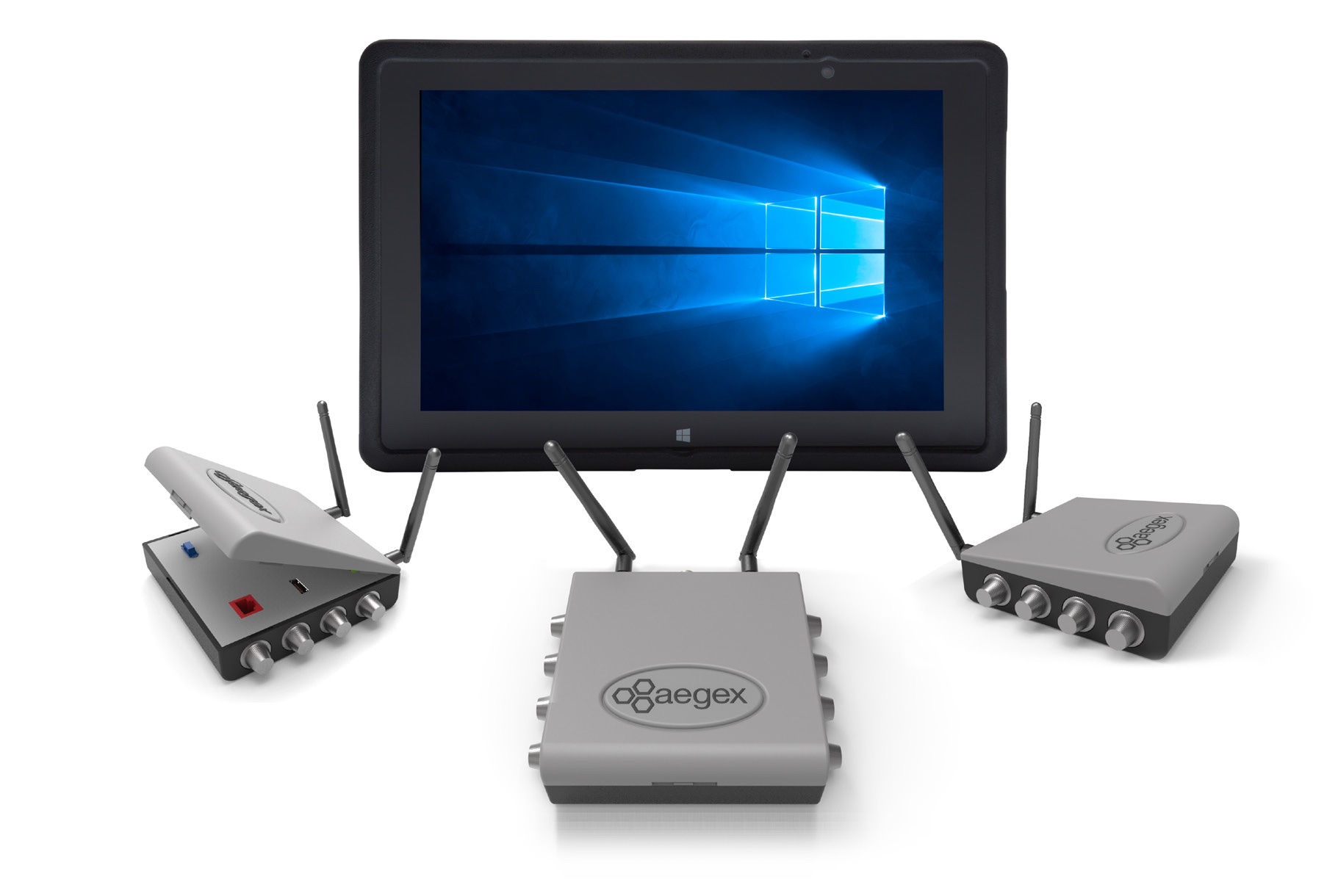 Four Reasons You Should Attend the Largest IoT Event in the Southeast
by Thomas P. Ventulett, CEO Aegex Technologies LLCIf you are part of any industrial organization that is considering implementing an Internet of Things strategy, then you need to know about the upcoming Aegex Internet of Things & Thrills (IoTT) Partner Conference and User Experience taking place June 7-8, 2017.It will be the largest hands-on, interactive display of IoT technologies to focus on hazardous location industries, such as oil & gas, chemical, utilities, pharmaceutical, public safety and other operating environments with potentially explosive atmospheres.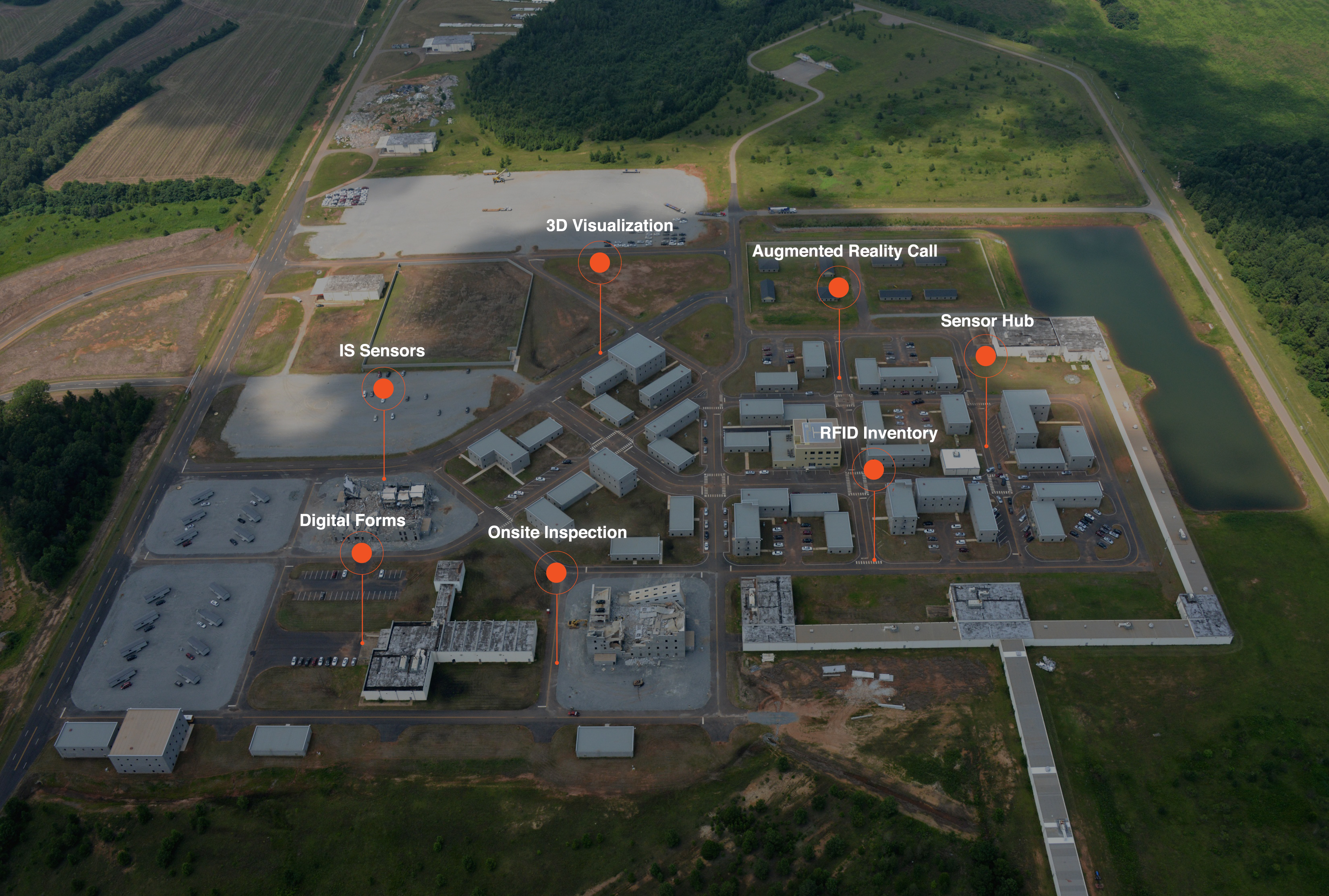 These areas, called hazardous locations, require specially certified equipment, including communications devices and IoT sensors, that are deemed "intrinsically safe," or incapable of causing a spark that could ignite an explosion.Aegex Technologies, maker of the first globally certified intrinsically safe Windows 10 tablet and the IoT Platform for Hazardous Locations, is hosting the interactive event with major partner Verizon at the Guardian Centers, a premier emergency response training center in Perry, Georgia, USA. During the event, Aegex will show how its IoT Platform can safely collect and manage data surrounding staged catastrophic events, including a manufacturing plant collapse, major storm rescue, terrorist attack and other realistic disaster scenarios. Testing this IoT Platform under extreme circumstances will demonstrate the power of IoT to help predict and prevent disasters as well as manage them when they occur.Don't miss out on this one-of-a-kind event. Here's a small preview of what you can expect June 7-8 at the Guardian Centers:
Be the first to see the Aegex IoT Platform in action:
Aegex's newest product, the
Aegex IoT Platform for Hazardous Locations
, includes various types of sensors placed around the Guardian Centers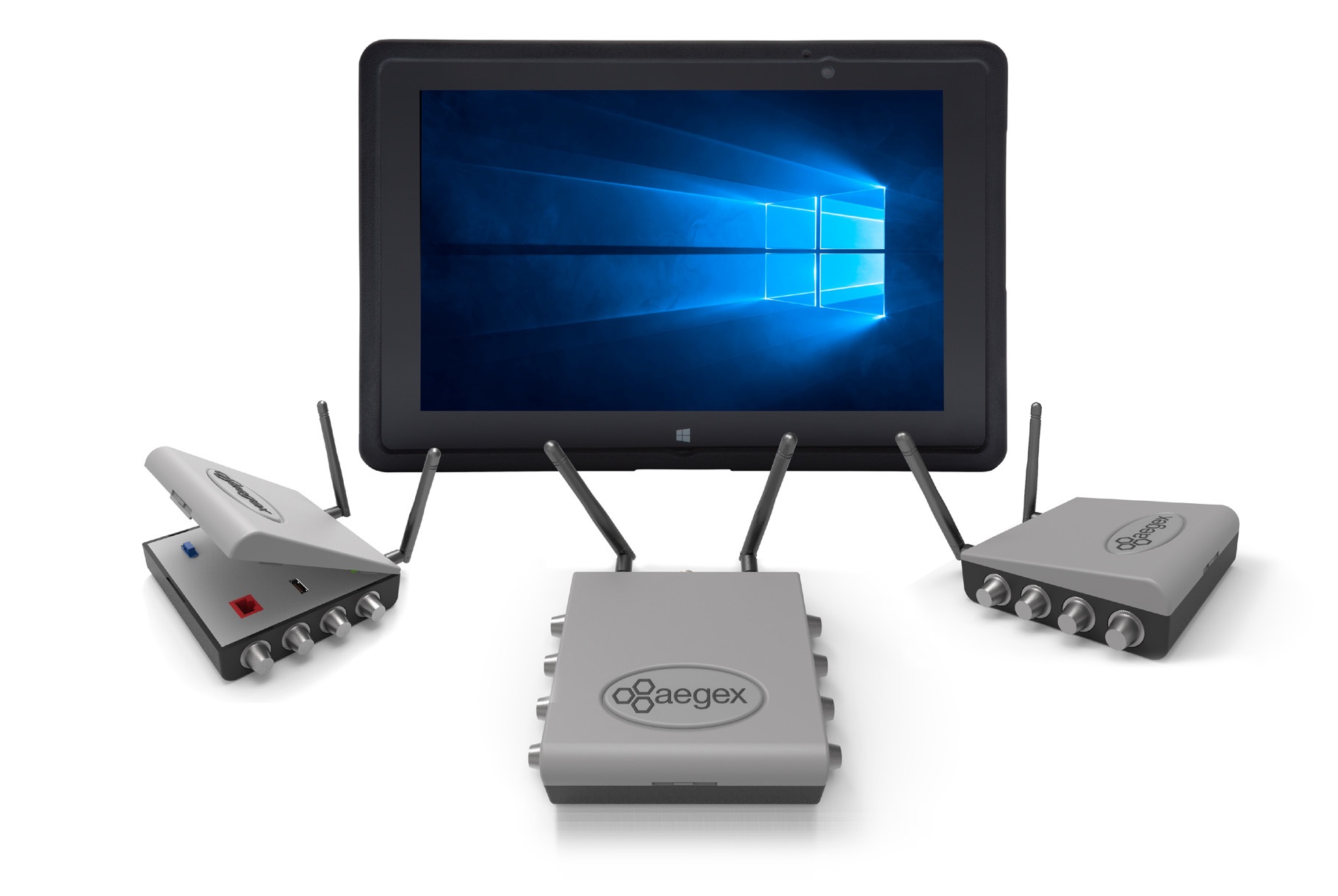 campus that will be busily collecting data before and during the June 7-8 event. Attendees will have a chance to see that historical data and real-time data during Day 1 of the event and then watch on Day 2 as catastrophic scenarios take place and the Aegex IoT Platform record real-time information that helps first responders better andmore safely tend to the victims in each scene. Participants will analyze historical data to determine which indicators that were detected by the IoT Platform could have been used to prevent the disaster. This is the first time anyone will have witnessed the Aegex IoT Platform in such realistic emergency situations. These activities will illuminate the power of real-time data and intrinsically safe mobile devices for helping to predict and prevent problems, plus even save lives. Attendees will get a better understanding of how IoT technologycan improve their operations' overall productivity and safety.
2. Meet technology experts and discuss your own business needs
:Aegex and Verizon are both bringing multiple technology partners to the event whose technologies augment the Aegex IoT Platform. Along with 12 Verizon business units, some 35 technology partners of Verizon and Aegex will display and demonstrate their technologies during Day 1 of the event. Attendees will hear from various presenters, ranging from IBM IoT to Intel to TAAP, and will have the chance to discuss how those technologies could potentially help their own organizations. A barbecue and live band at the end of Day 1 will provide time for networking and socializing, while optional "immersion" activities, such as rappelling and target shooting, can be good opportunities to make great connections.
3. Learn how to 'start tomorrow' to deploy IoT in manageable steps
:IoT doesn't have to be scary, nor do you have to have the "perfect plan" in order to begin tracking your data to improve your operations. Attendees will learn how they can begin with a few Aegex IoT Sensors, plus the Aegex10 IS Tablet, and quickly create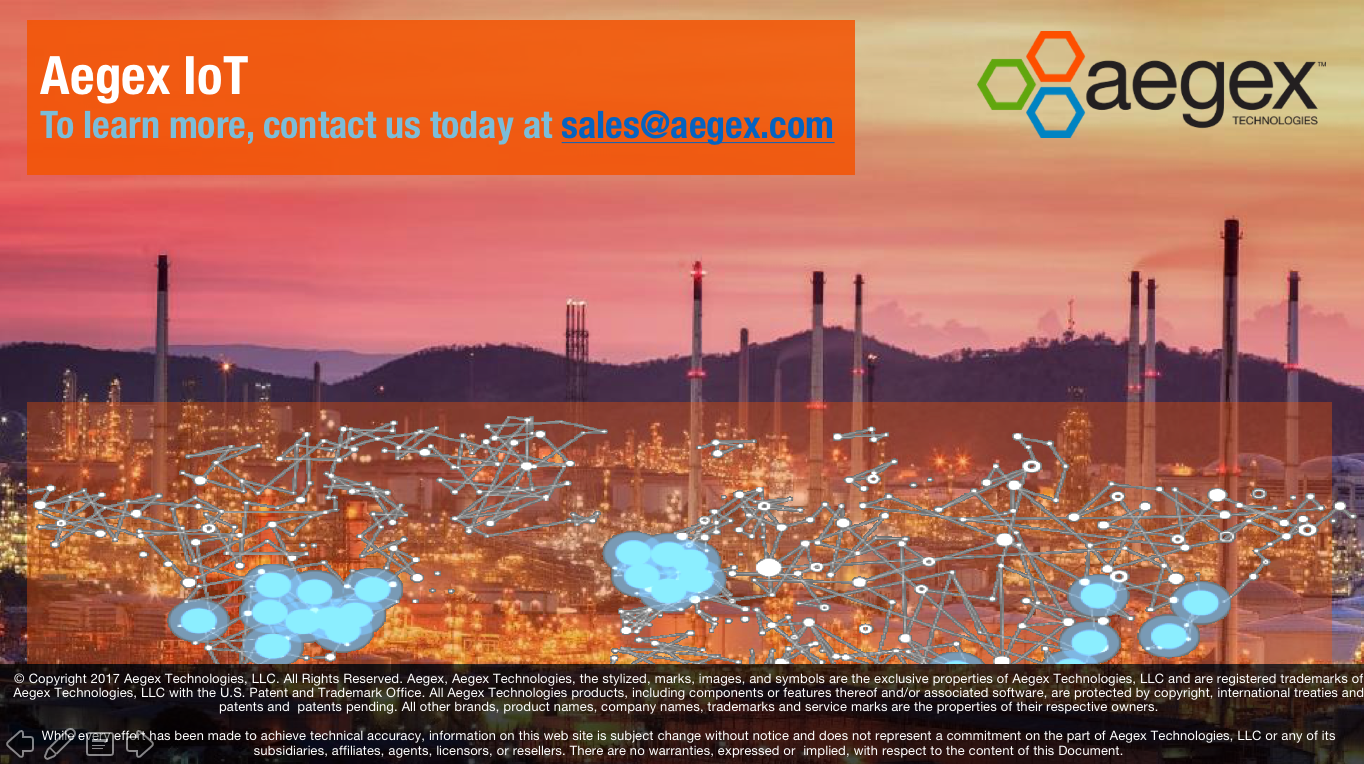 an IoT system that can help monitor their own companies' operations right away to start saving money, reducing downtime and improving productivity and safety.
4. See incredible performances of IoT in action
:Attendees will witness on Day 2 how Aegex tablets can be used to communicate vital information during emergencies – or even the everyday challenges faced in hazardous industries. Watching emergency teams use these technologies will attest to the ruggedness and real-time life-saving utility of the Aegex device, and using Aegex sensors to analyze data that could possibly have prevented the disasters will show in a very dramatic way the importance of utilizing technology to make operations the safest and best-performing they can be.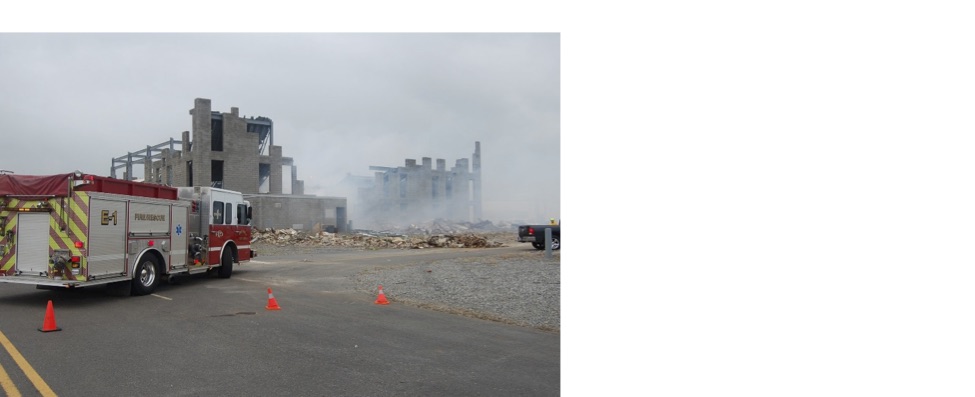 Join customers from around the world in this unique opportunity to witness firsthand the power of IoT in action in a setting that is as close as you can get without being a real disaster. This is guaranteed to be unlike any other "conference" you have ever attended. Don't miss out.
Register now
.