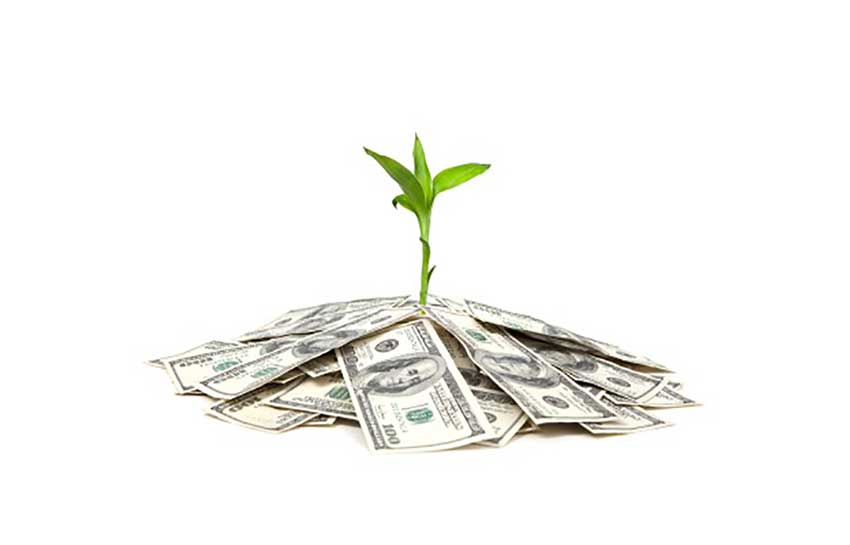 Digitizing the Biofuel Supply Chain of Collection Improves Value
The global market for biofuels and renewable sources has been growing steadily, thanks to the increasing use of biodiesel energy as an alternative to fossil fuels in various applications, including motor vehicles. To meet the surging demand, the U.S. produced 159 million gallons of biodiesels in December 2020, 8 million gallons higher than the production in November 2020.

This article focuses on the uses of biofuels and how producers can improve the biofuel supply chain through digitization:

What Are Biofuel's Popular Uses?
For most people, biofuel is an alternative to diesel fuel used in transportation. However, the material has many other uses, including energy generations and heating in homes. The following are some of the most popular uses of biofuels:
Transportation: More than 30 percent of fossil energy consumed in the U.S. is used for vehicle transportation. Alternatives such as solar and wind are not practical for transportation. However, recent advancements in technology have made it possible for biofuel to be turned into hydrogen steam that powers vehicles.
Energy generation: Biofuel cells have a power generating application to generate energy in backup systems where emission matters the most. Currently, biofuels are used to power facilities like hospitals, schools, and residential areas.
Provide heat: Different forms of biofuels can be used to generate heat. The heat is mainly sourced from oil-rich plants, including wood chips and industrial pellets.
Charging electronics: Biofuel cells can also be used in place of batteries to charge electronics such as computers and cell phones. Scientists from Saint Luis University developed a fuel cell with cooking oil and gas that generates electricity with enough power to charge electronics.
Cleaning oil spills and grease: Biofuels can be used to clean up oil spills and grease. It has proved to be a reliable cleaning agent for places where crude oil polluted the water.
Availability of Carbon Credits by Using Approved Biofuels and Verifying Quality
In the last couple of years, 
Carbon Green LLC and Environmental Credit Corp
(ECC) have worked on protocols that allow biofuel producers to benefit from carbon credits whenever they use approved biofuels. This move is not only a golden opportunity for biodiesel producers to earn an income, but it also promotes biofuels as a sustainable alternative to other sources of energy that harm our environments.
Biofuel Supply Chain and Feedstock
The biofuel supply chain involves the production of biomass feedstock. Data from the Energy Information Administration (EIA) reveals the U.S. produced a total of 1,176 million pounds of feedstock used to produce biodiesel in December 2020. Soy bean oil is currently the largest biodiesel feedstock in the country. Other sources of feedstock include corn, sugarcane, wheat, palm oil, kale, cheese, algae.
Because the feedstock biomass is procured from different sources, each comes with different economic cost in collections and impact on carbon intensity (CI). The differing conditions lead to considerable economic costs and environmental effects. Enabling digital collection of data to meet EPA regulations (40 CFR § 80.1454) helps producers overcome these challenges by digitizing the production process and maintaining an up-to-date chain of collection that improves value.
Maintaining an Accurate Chain of Collection to Improve Value
The biofuel supply chain typically involves harvesting, collecting, storing, and transporting the feedstock to the biorefinery.
The biomass is then converted to fuel and distributed to end-users. By having an auditable feedstock chain, a producer can claim the origin of the oil, type of oil(s): organic oil vs. regular, etc. This improves the price they can charge for the materials and what biofuel refineries can do with the grade of the product.
Digitizing Biofuel Production to Keep Up with Demand
A recent Energy Information Administration (EIA) report on biofuels reveals transport biofuel production 
increased by 6 percent
in 2019, which was 4 percent less than the yearly growth target needed to align with the 2030 Sustainable Development Scenario (SDS). In essence, transport biofuel consumption is expected to triple by 2030. Yet, global biofuel feedstock production is not increasing quickly enough to meet the demand.
To reduce this gap, producers should prioritize measures to digitize their biofuel production to keep up with the demand. Integrating digital technology into production helps maximize efficiency and raise productivity. Other benefits of digitization include improved communication with suppliers, increased innovation, prediction maintenance, and improvement of supply chain and storage facilities.
How Aegex Can Help Biofuel Processors
Aegex tools help you to maintain an accurate audit of the feedstock chain of collection for improved value. Our tools are designed to help you capture and record the feedstock details, including their origins, the volume of material collected at that location, the energy expended to get to the collection location (carbon offset), and the type of oil collected. Essentially, Aegex tools empower you to provide a digital bill of lading with the amounts, types, and feedstock grades to the refineries.
This audit trail improves the integrity of the feedstock materials purchased and allows you to charge a higher rate for the raw materials you provide to refiners. As such, you can obtain a higher price for your product. Importantly, our tools help you achieve an audit trail that ensures oil quality and accountability of sources.
Contact us
to learn more.