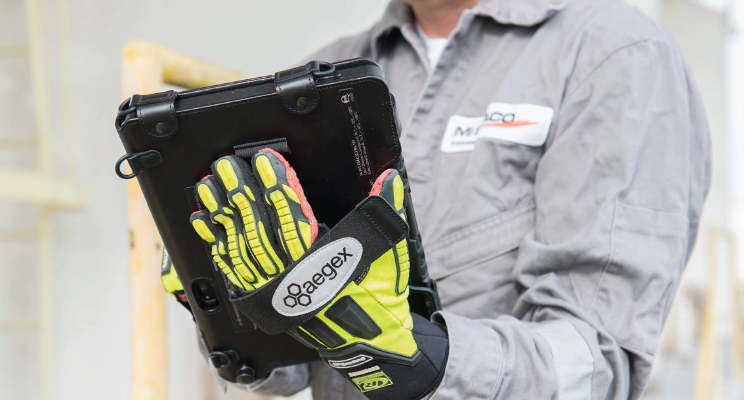 Building the Safe IIoT to Drive Performance
IIoT. Cool buzzword in the market today. It's not a typo. IIoT is the acronym for the Industrial Internet of Things. This means taking the internet that humans have used to connect to one another for more than 20 years and applying the same technical connectivity concepts to equipment, machinery, physical assets, and, yes, even people, to have greater real-time visibility into an enterprise operation. That means operators can now see how their machines are functioning, visualize where their workers are located, and identify potential problems before they occur. Awesome possibilities arise for industrial performance with IIoT.

With the innovation of IIoT, businesses now have new opportunities to drive improved performance in their operations and from their teams. For oil & gas, that means using connected devices and solutions to identify potential leaks in pipelines before they happen. For mining, that means being able to locate lone workers quickly, especially if an issue occurs. For public safety, that means being able to use new technologies to "see" and respond to accidents in inaccessible areas. These are just a few examples, and there are many others.

However, there is one BIG challenge with IIoT in hazardous industrial environments. All the innovative, connected technology must be safe. In industry terms, it must be intrinsically safe. That means the underlying hardware platform must be specifically designed, engineered and manufactured to eliminate any possibility of creating a spark that could ignite a volatile environment. In oil & gas refining, chemical manufacturing, pharmaceutical production, mining, and many other industries, businesses have long been unable to use regular, retail-grade technology (e.g., laptops, tablets, smartphones) because those devices present a real safety issue if used in a hazardous, combustible work environment.

Yet, the objective for any industry to drive performance remains. And innovative technology delivers results in most industries. Meeting the need for improving performance can be accomplished by building the "Safe IIoT." With new designs and engineering of technology solutions that eliminate potentially dangerous static electricity or concentrations of energy, the Safe IIoT becomes highly viable and critical to driving improved performance in the world's most hazardous work environments. With devices and people safely connected, a new window of opportunity emerges, where operators can measure productivity, see the location of machinery and people, and identify potential problems in mission-critical operations.

The opportunity is now. The technology is available. Learn how Aegex is solving these needs for some of the world's most critical - and most challenging - industries. Contact Aegex to learn how we are building the Safe IIoT.