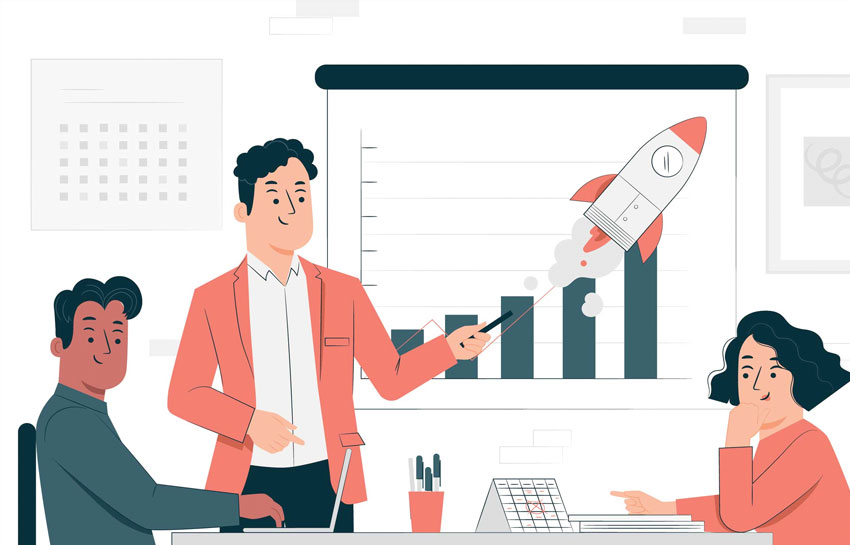 6 Key Priorities for Business Success in a Post-COVID World
Top 6 Priorities of CEOs for Post-COVID Business Success
In the current highly uncertain post-COVID era, navigating a complex organization through an ever-evolving marketplace requires leaders to prioritize their operations carefully. To usher oil and gas enterprises into a solid path of economic growth, CEOs and managers need to do more than take a purely defensive stance against relentless market disruptions and turbulence. They must focus more effort and resources on areas that improve organizational resilience while helping them gain an edge over rivals.
The following top six priorities can serve as guiding steps to help you build vital organizational "muscles" needed for post-COVID success.
Improve Organizational Resilience
Resilience is the crucial muscle that oil and gas companies need to swim safely through a world of endless volatility and disruptions. The pandemic brought unprecedented supply chain disruptions and affected prices, demand, supply, investment, and other aspects of the energy sector.
Just as the industry was about to take a deep sigh of relief, inflation hit, thanks to a depleted supply chain triggered by geopolitical factors and COVID-19 events. Higher inflation leads to higher oil prices and lower demand, resulting in slimmer margins. With experts predicting long-term inflation, the overriding question for many CEOs today is how resilient my company is.
From keeping a positive mindset to adopting agile practices, successful companies are implementing various strategies that nurture resilient organizations so companies can bounce back when facing challenges.
Develop Agility Through Courage
With the possibility of so many things going wrong in the coming days, it is tempting for business leaders to slow down, postpone some initiatives, and scale back on their growth plans. However, pressing the panic button is wrong on many fronts. The best leaders and companies practice prudence to wade off risks while courageously pursuing the upside.
You must stay positive during turbulent times and focus on what you can control. The current storms will not last forever, and when laying down your plans, think about the next decade and not the next month. Take steps to reinvent the industry and view tough times and failures as opportunities to learn, grow and improve.
Launch New Businesses
Building a new business amid a turbulent season may seem crazy, but it could be the right thing to do. New business means new and better technology and greater opportunities. Technology keeps evolving, offering new opportunities for leaders looking to transform their businesses.
Besides technology, there are also cost savings to make with a new business. Startups have lower operating costs in general, meaning they are less likely to feel the effect of inflation than larger corporations. The fewer company expenses, the less threat inflation and other economic crises pose.
Capture Digital Transformation's Full Value
Digital technologies can be a great asset to building organizational resilience during volatile times. Digital transformation allows companies to effectively reevaluate their processes, reduce costs, tackle inefficiencies, and build competitive businesses.
Unfortunately, maximizing benefits from digital transformations has always been hard to come by. Industry reports reveal most organizations achieve less than a third of the benefits expected from recent digital investments. To capture digital transformation's full value, leaders must do the following:
Leverage digital tech to implement strategic differentiation on customer engagement and innovation, instead of focusing only on cost efficiencies.
Develop and deploy proprietary assets like AI (Artificial Intelligence), data, and software, such as those provided by Aegex Technologies, rather than focusing on off-the-shelf tools.
Take steps to attract and nurture tech-savvy executives and better overall integration of tech talent.
Build digital and analytics capabilities across the enterprise from data collection.
Continue Transitioning to Net-Zero Emissions
Net-zero emissions are the best way to tackle climate change by reducing global warming. What the oil and gas companies do in the next decade to limit emissions will be critical to their brand posture and profitability. Aside from helping improve the world's environment, aiming for net zero can make your company more resilient against market disruptions.
Studies reveal that 55% of consumers prefer a brand with environmentally sustainable values and practices over those without. Another report tells us that 78% of investors look for opportunities and financial returns in companies that invest in environmental, social, and governance matters improvements. Implementing a more carbon-neutral plan helps your company stay afloat, attract new customers, and increase investment flows.
Re-Engage Your Workforce
Employees are undeniably one of your biggest company assets. Unfortunately, they often become easy targets when businesses are looking for areas to cut costs amid dwindling revenues. A well-motivated workforce can be the best strategy to tide over your organization during unsettled times like meltdowns and recessions. As history has taught us repeatedly, losing critical talent hurts productivity and profits eventually. You need your most reliable personnel to hold down the fort and guide your company through periods of uncertainty, like rising inflation and market volatility.
One of the best strategies to re-engage your workforce is reevaluating your rewards and incentive schemes. Employee rewards and incentives, such as hybrid work models and training opportunities can make all the difference to a worker's motivation and engagement during the recession.
Leverage Aegex Digital Solutions to Meet Your Net-Zero Targets
From high inflation and volatile markets to an impending recession, the signs of economic troubles are mounting fast and furious. Every smart company leader knows it is time to tighten belts, put on hard hats, and implement new strategies to anchor organizations safely through turbulent times. The few tips we have shared above can help you stay resilient, gain a competitive advantage, and emerge from the current recession a winner.
At Aegex Technologies, we provide innovative solutions that help companies succeed in tough times. Our Aegex10 Intrinsically Safe Tablet and NexVu IoT (Internet of Things) solution can help oil and gas companies detect, measure, and cut their emissions and perform predictive maintenance to achieve net-zero targets and attract more consumers and investors. Contact us today to learn more.