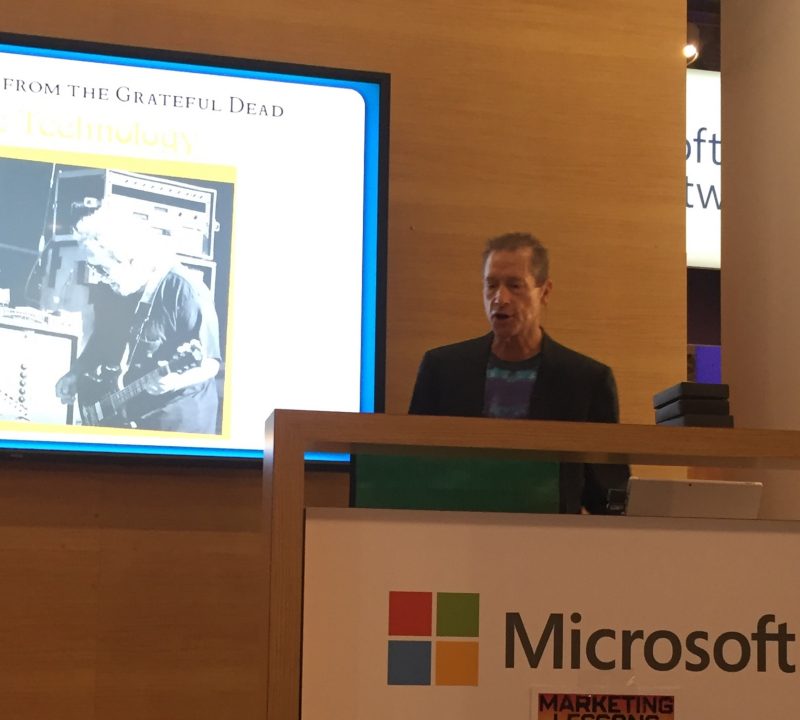 5 Grateful Dead Business Lessons from Microsoft WPC 2016
Aegex is attending the Microsoft Worldwide Partner Conference #WPC16 in Toronto this week to meet partners and further engage with Microsoft people and solutions. We are also learning interesting tips along the way for bettering our company and the services we provide.A surprising session I attended today was "Business Lessons from the Grateful Dead" by David Meerman Scott of Freshspot Marketing LLC. He showed how the iconic band, The Grateful Dead, broke the traditional rules of marketing and created their own style of promotion that made them a worldwide phenomenon. Here are his suggestions to "follow the band" and apply to your own business to kickstart your success.
Free your content. The Grateful Dead allowed fans to record their concerts and share the content freely. They also sold music and merchandise directly to fans rather than through brokers. The more they shared, the bigger their following became and the more their name spread worldwide, eventually leading to new sales. If companies remove registration forms and other barriers from their websites, more people will access and share their content. The more people hear about your business, the more likely they are to do business with you.
Encourage eccentricity. Being different is what helps a brand stand out from the rest. The Grateful Dead encouraged innovation and originality in their music and in their fan base. Companies should too.
Build a diverse team. Grateful Dead band members came from diverse musical backgrounds. Combine the eclectic skills of your team members to create totally new ideas. 1+1=3.
Embrace technology. Grateful Dead guitarist Bob Weir told David Meerman Scott in 2014, "The higher the quality of your digital content, the more people you pull into your live events." Embracing new technologies and using them to connect with your audience can make all the difference in spreading the word about your brand.
Experiment, experiment, experiment. Try and try again, in different ways, and you will eventually create something great that has never been done before, David Meerman Scott says. The Grateful Dead always did this with their music, and the new incarnations of their band members with other musicians continue to improvise and experiment with new ideas and new sounds. And, thus, they continue to create new fans.
I'm thinking of ways Aegex can use these ideas, with the help of Microsoft solutions, to better reach out to customers. How can your company adopt Grateful Dead-style business and marketing tactics to accelerate your growth?