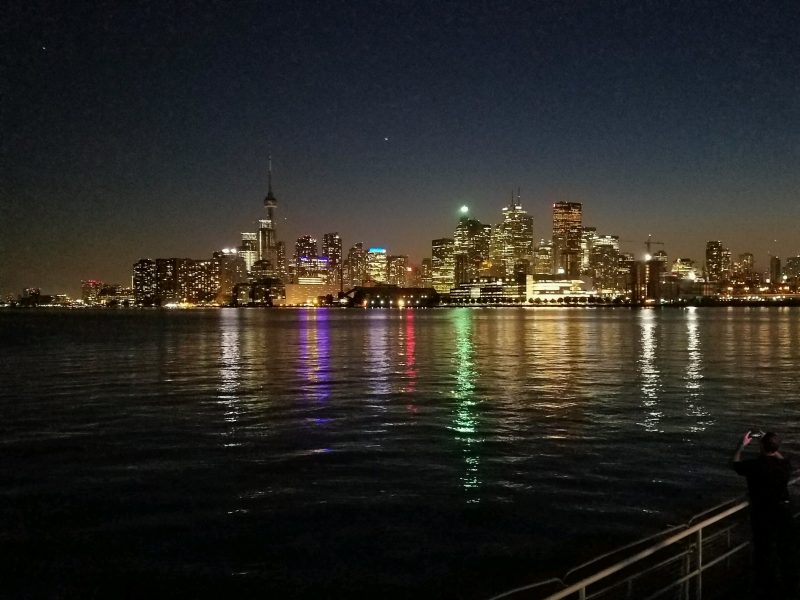 4 Takeaways from Microsoft WPC 2016: Achieving More
by Thomas P. Ventulett, CEO Aegex Technologies LLCAegex Technologies was proud to attend the 2016 Microsoft Worldwide Partner Conference in Toronto, Canada, this week. We met amazing potential partners, including app developers, system integrators and other service providers who will collaborate with us to make our Aegex10 Intrinsically Safe Tablet the best IoT tool for hazardous industries worldwide.But we also learned some important lessons about the bigger picture of what we can do with Microsoft to truly change the world and help every person and every organization on the planet – especially Aegex customers in hazardous industries – to ACHIEVE MORE.
Turn data into intelligence. Data is king, but turning it into information that companies can use to improve productivity, safety and people's lives is ace. More than 90% of the world's data has been created in the past two years. We must strive to find new ways of utilizing this incredible amount of information, and helping others use it, for better results in work and in life.
Promote "Digital Transformation" and a "Cloud-First" world. A "digital transformation" is occurring worldwide, according to Microsoft CEO Satya Nadella. More than 85% of Fortune 500 companies are now using the Microsoft cloud. And every day, more and more people are using it too. Cloud access means opportunity. Cloud-based services help people learn more, do more, achieve more. Cloud access gives people in the remotest of locations, in the most challenging of situations, more opportunity to bring about positive change in their lives and in the lives of others.
Seek new partnerships that embrace diversity for new innovation. There were more than 16,000 attendees from all over the world at the WPC 2016 this week. We met with potential partners from multiple countries across the globe and were amazed with the new ideas we came up with through these collaborations. Seeking out different viewpoints and eclectic ideas can truly lead to greatness. The only constant is change – embrace it.
Give and you shall receive. Microsoft partners are giving back to communities around the world, helping people to improve their lives through technology. Participating in philanthropic initiatives is not only a way to help others and feel good about it, it's also a way to invest in the future of our global workforce and the future of the planet. We will strive harder to give back.
Aegex has so much to build on following the 2016 Microsoft WPC. We are excited about our new partnerships and excited about our opportunities to
ACHIEVE MORE
with Microsoft. We are already looking forward to next year's WPC in Washington, D.C.!