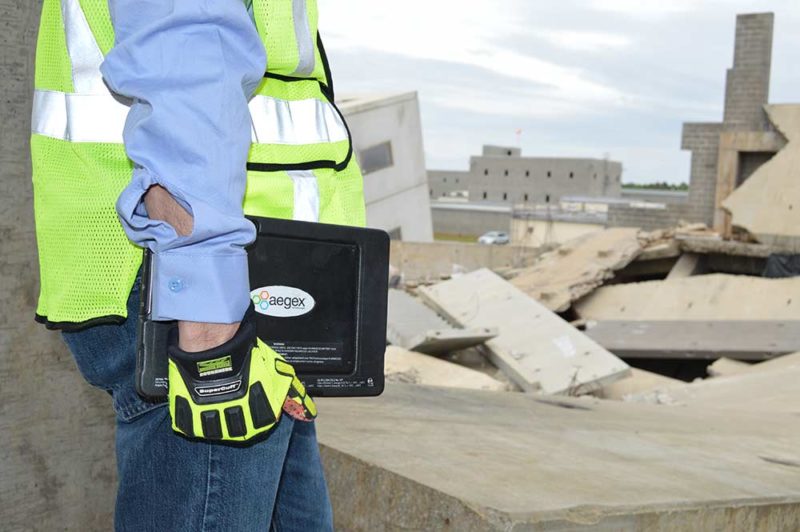 The Top 3 Reasons Aegex is Superior to Regular "Rugged" Tablets
Computer World recently reviewed three rugged Windows tablets - the Getac F110, the Panasonic Toughpad FZ-G1 and the Xplore Xslate R12 - and here's how the Aegex10 Intrinsically Safe Tablet measures up.
1) Tough but also lightweight: The Aegex10 IS is as physically "rugged" as the other three Windows tablets reviewed, passing MIL-STD 810G tests for drops, shakes, water, heat, cold and dusts, as well as being dust-tight and withstanding water sprays (Ingression Protection IP65). But although the Aegex10 is tough, it is much lighter weight than these other tablets. Weighing just 2.16 lbs., or 980 grams, the Aegex10 is easy to carry around an oil rig or through an emergency response scene.
2) Versatile but also long-lasting: The Aegex10 IS has Wi-Fi or LTE capabilities and Bluetooth, plus its high-resolution front- and rear-facing cameras enable it to capture visual data or communicate visually and audially via Skype or other VOIP. These other tablets may have similar capabilities, but the Aegex10 IS has a battery capacity of 8700mAh, which allows it to stream video over Wi-Fi for 11 hours and 56 minutes without compromising audio or adding extra weight to the device.
3) Powerful but also intrinsically safe: The Aegex10 IS operates on an Intel Quad Core Atom Processor that is comparable to the other Windows tablets reviewed. But the Aegex10 IS has one crucial feature the others do not – intrinsic safety. The Aegex tablet is certified in North America, Europe, Middle East, Africa and Asia-Pacific as "intrinsically safe," meaning it cannot produce a spark nor enough heat to ignite an explosion in environments where combustible materials are present. Aegex's patented design ensures the device circuit board does not concentrate energy in any one point enough to ignite hydrogen. This feature is critical in many industrial operations, such as oil refineries, chemical plants, mines, power plants, disaster scenarios or other hazardous locations, and permits the Aegex10 IS to be carried in any Zone 1 or Division 1 hazardous area worldwide.
In certain industrial situations - namely where hazardous area operations require specially certified devices - "rugged" is just not enough. Understanding the availability of intrinsically safe rugged tablets becomes important for choosing the best device for your industry needs.