Transform Oil and Gas Field Ops using Custom Microsoft Partner Solutions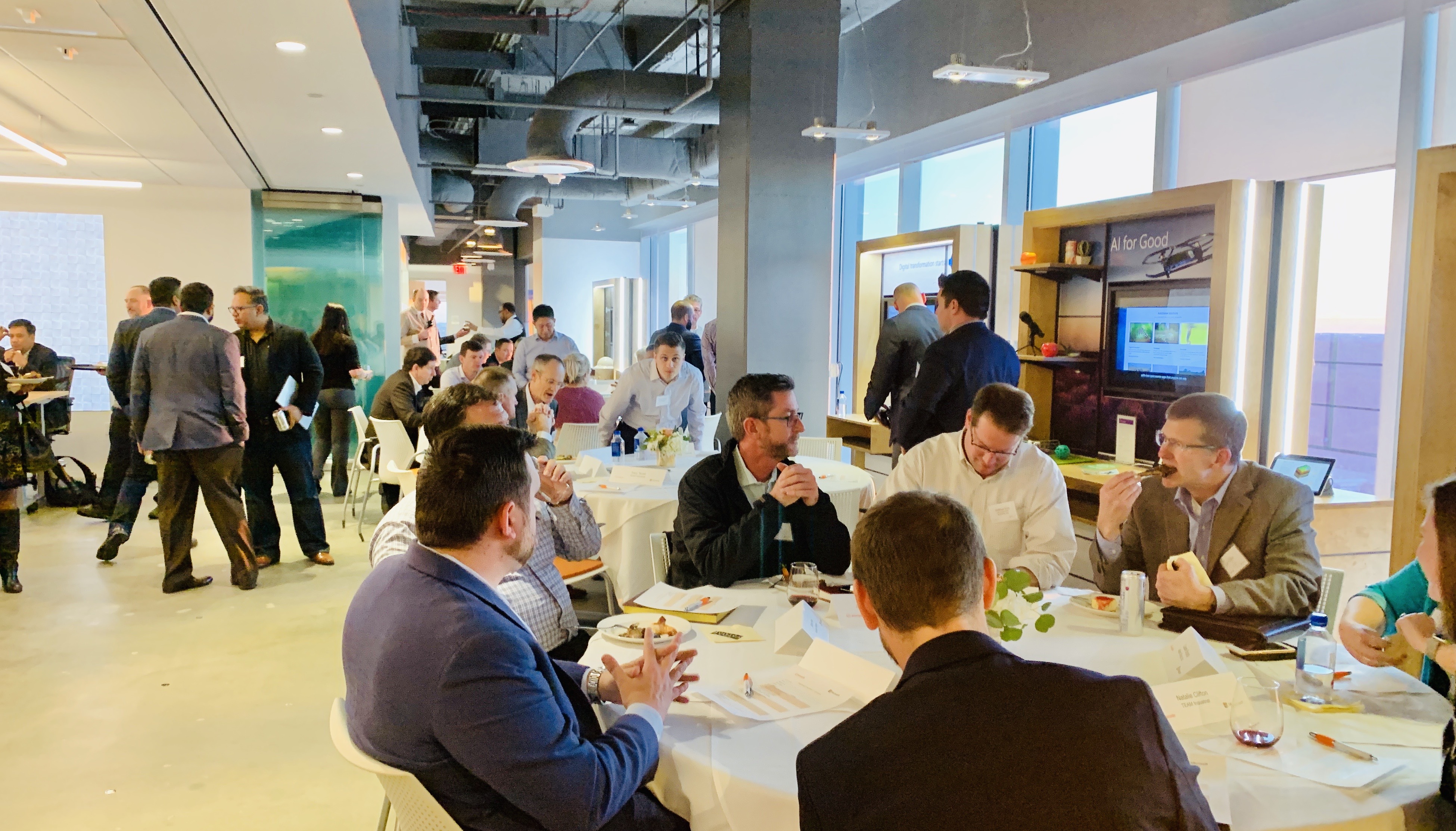 ---
<< Previous
Next >>
---
HOUSTON (Feb. 13, 2020) -- Oil and gas companies want to learn how to empower their field operators to be more productive – this was the message from a packed house at the "Connected Field Worker of the Future" event hosted by Avanade at the Microsoft Technology Center in Houston on Feb. 6. Aegex Technologies debuted our field connectivity solutions exhibit at the center, featuring the aegex10 Intrinsically Safe Tablet and NexVu IoT Solution.

The 80+ attendees at the event engaged in interactive discussions about the challenges for field technicians in communicating and managing data in remote or hazardous locations. Avanade, a joint venture between Microsoft and Accenture that delivers digital solutions including AI, cloud services and advanced analytics, presented realistic use cases for Microsoft Dynamics 365 and partner solutions to solve field worker challenges.

From enterprise resource planning applications like Dynamics 365 to Azure, Microsoft solutions were demonstrated as simplifying and streamlining both common and complex oil and gas field operations issues, including scheduling, maintenance inspections, asset monitoring, form-filling and compliance reporting. Combined with various partner hardware and software solutions, like Resco Mobile CRM, Microsoft-based solutions were shown to reduce time and cost for field personnel completing daily tasks and larger periodic projects. Demonstrated on various mobile devices including HoloLens, Avanade representatives demonstrated how Microsoft and partner solutions empower field workers with applications that increase efficiency, engagement and productivity.

Aegex intrinsically safe solutions were on display at the Feb. 6 event, presenting guests with tools to bring Microsoft cloud applications into the most explosive zones of oil and gas operations as a result of our Class I Division 1 and ATEX/IECEx Zone 1 certifications for hazardous areas.

Aegex's NexVu IoT Solution, a customizable array of intrinsically safe sensors, endpoints and radios, can be easily installed in any hazardous area to collect and report real-time contextual data surrounding a field operation. With time-synchronous monitoring of ambient conditions, such as gases, temperature, humidity, vibration and more, operators can better predict when a potential problem may occur or mitigate a situation before it worsens. NexVu data can be visualized, analyzed and shared via the Aegex open API with partner applications in control rooms, offices or in the field on the aegex10 Intrinsically Safe Tablet. The Aegex tablet enables every technician in a field operation to be informed and empowered with Microsoft and industry-specific solutions, even in hazardous environments.

As part of an overall connected field services solution, NexVu and aegex10 tablets enable the collection, distribution and analysis of contextual data that help organizations gain insights into their operations to improve efficiency, plan predictive maintenance and optimize productivity.

Aegex solutions are on display at the MTC Houston. For further information, or to schedule a tour and demonstration at the MTC, contact Aegex at contact@aegex.com or https://aegex.com/contact/contact-aegex.