Aegex to Demonstrate NexVu IoT Solution for Improved Oil & Gas Data Insights at Downstream 2019 Expo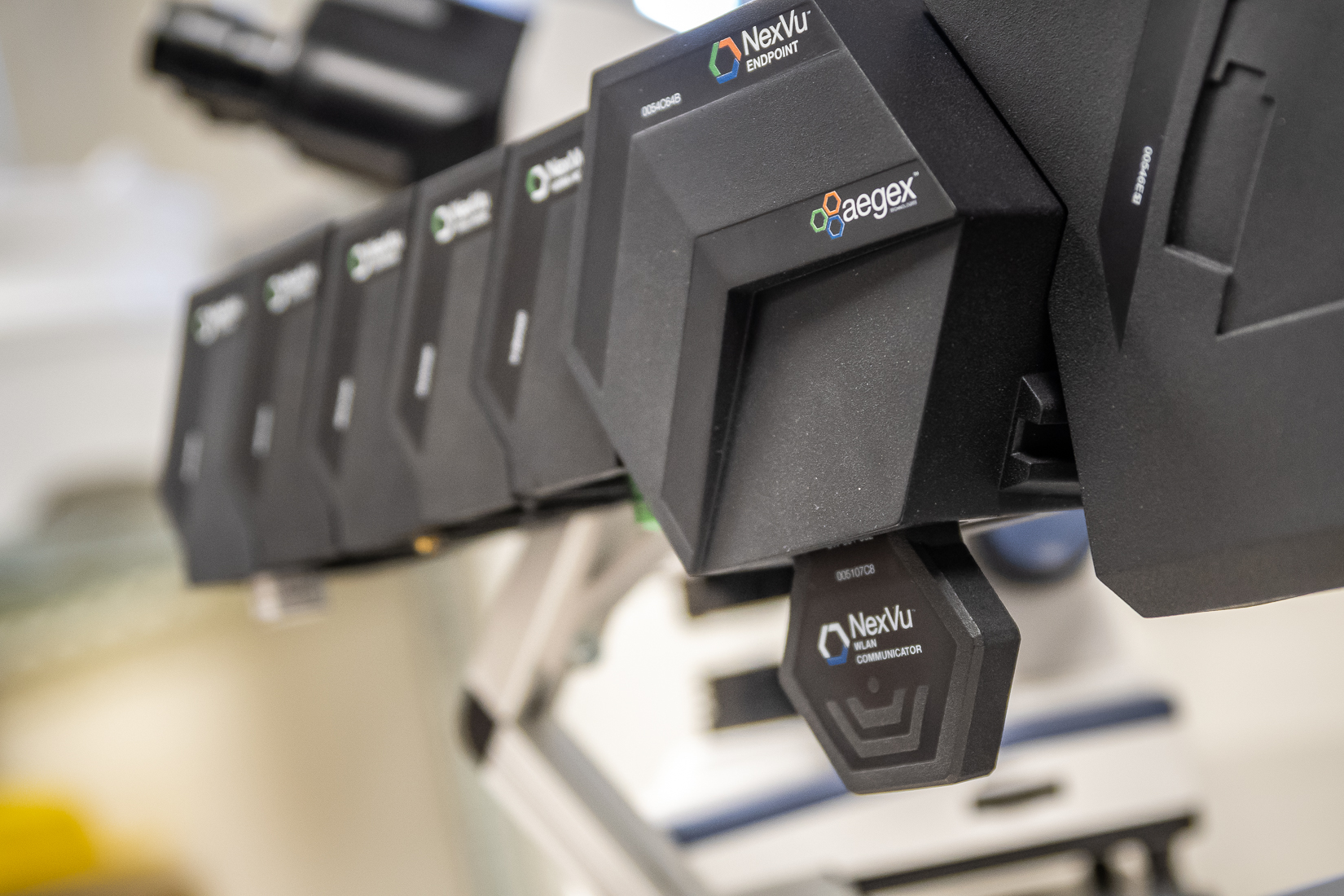 ---
<< Previous
Next >>
---
Houston, TX, USA (June 6, 2019) – Aegex Technologies plans to demonstrate to downstream oil and gas operators at the Downstream 2019 exhibition, June 11-12 in Houston, how its NexVu IoT Solution provides multi-faceted, real-time, actionable data insights that can help improve efficiency and safety in their operations.

Exhibiting in Booth H12 with distribution partner Exloc Instruments Inc., Aegex representatives will be showcasing the NexVu IoT Solution and aegex10 Intrinsically Safe Tablet during Downstream 2019. NexVu IoT sensors and platform provide a "next view" of situational awareness so organizations can see their operational data in a broader context, enabling them to identify potential issues before they begin or mitigate challenges at an early stage. NexVu is a portable, lightweight and flexible intrinsically safe sensor array for detecting the presence of potentially dangerous gases, environmental anomalies and possible mechanical issues. Designed for hazardous environments and interoperable with existing networked systems, NexVu extends the reach and capability of advanced process safety and predictive analysis applications that are at the forefront of Industry 4.0.

Aegex will be taking orders during the Downstream show for the NexVu Developers Kit, which includes an IoT platform and sensor array and simple interface to third-party applications via the Aegex Azure Cloud. The Dev Kit enables engineers to build out their custom NexVu modular design to prove critical systems that enable greater analytics and operational efficiency.

NexVu data insights can be visualized on the aegex10 Intrinsically Safe Tablet, a fully certified Div 1 Windows 10-inch tablet that puts industry applications into the hands of personnel in all zones of downstream operations. Providing real-time communications, the aegex10 tablet is the first step in connecting entire teams with the data they need for managing more efficient, safe and productive operations.

  Visit Booth H12 at Downstream 2019, June 11-12 in Houston, to learn more about the aegex10 tablet and NexVu IoT Solution. Schedule an appointment with Aegex representatives here.

About Aegex Technologies

Aegex Technologies is a global provider of certified intrinsically safe solutions that connect people, assets and data in industries with hazardous locations. By enabling real-time collaboration and data insight about operations, Aegex enables companies to make intelligent, data-driven decisions that help transform the way they operate, improving efficiency, safety and productivity.

Aegex solutions, including mobile communications devices and IoT sensors and platform, are certified for use in the world's most hazardous areas - Class I, II, III Division 1 and ATEX/IECEx Zone 1. Together with our partner ecosystem applications, they bring actionable insights to critical environments such as oil & gas, chemical, pharmaceutical, energy/utilities, aviation and emergency response.

Our aegex10 Intrinsically Safe Tablet, NexVu IoT Solution and future products are supported by a network of strategic partners, technology partners, resellers and distributors around the globe.

  Contact Aegex for further information.