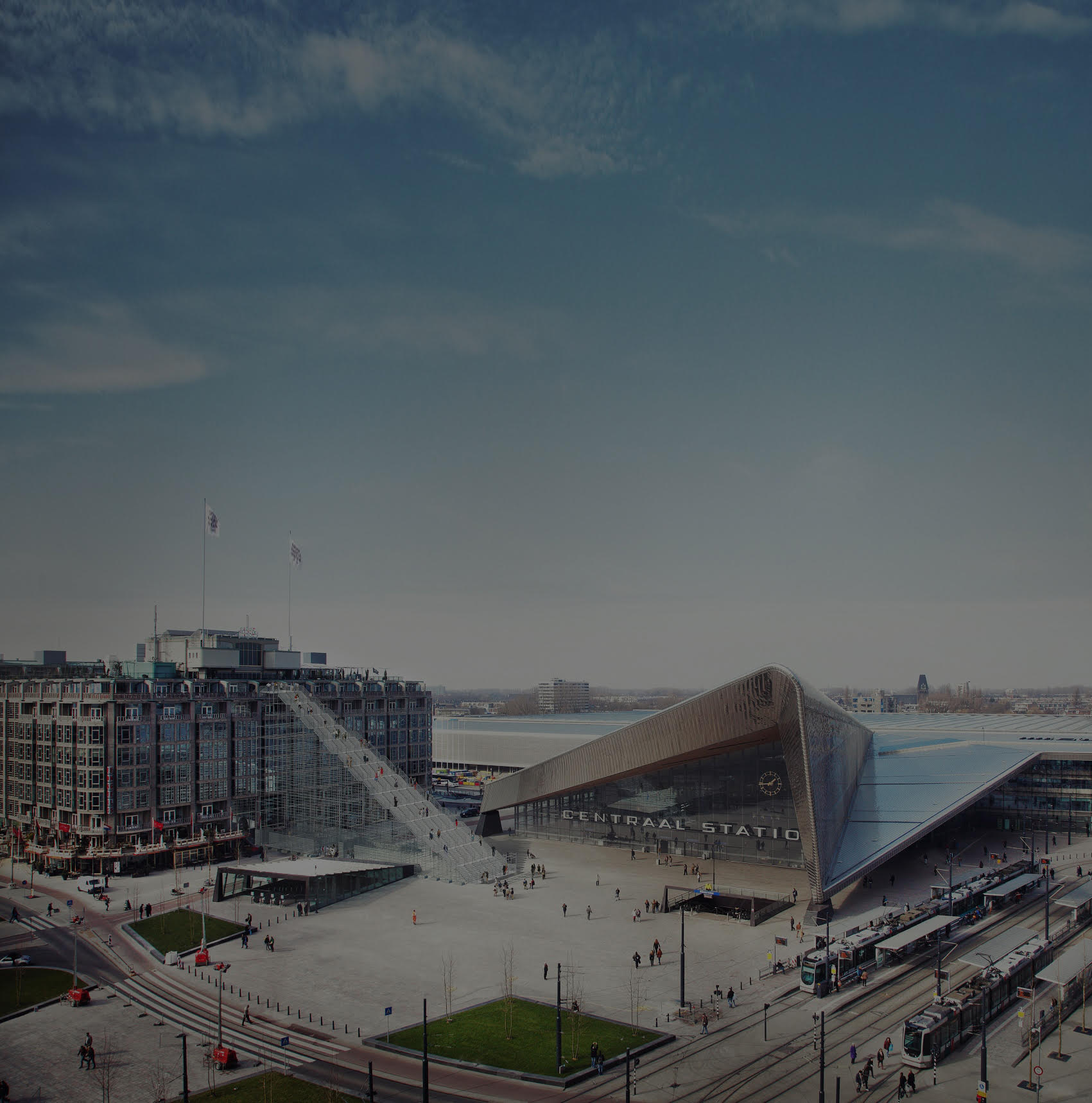 Rotterdam is Hot – for IoT and Oil & Gas
By Leigh Villegas, Aegex Corporate Communications
Rotterdam, Netherlands. Considered a major business hub in Europe, Rotterdam is famous as a port city, a major departure and entry point for the region's oil & gas shipping industry, and a central logistical point in Europe. The Port of Rotterdam is the largest and busiest in Europe and the eighth-largest in the world. Rotterdam has a highly skilled, educated, English-speaking workforce and a robust economy. Its logistics infrastructure - road, rail, shipping, pipelines, air and internet – is well-connected to Europe and the rest of the world.
Which is precisely why Aegex Technologies chose it for our Benelux headquarters.
Aegex makes intrinsically safe tablets and Internet of Thing (IoT) platforms that help hazardous industries like oil & gas connect people and machines to the cloud in real time, even when combustible materials are present. In these "hazardous location" operations, where only specially certified equipment is permitted, Aegex's technologies make possible the instantaneous capture, transfer and analysis of big data. By enabling real-time communications and data management in all zones of operation, Aegex's IoT solutions allow chemical plants, oil refineries, and even emergency response personnel to access onsite information that gives them a clearer and more accurate picture of overall operations, so they can refine processes, streamline workflow, improve safety and increase productivity. Worldwide. With global certifications for Zone 1 and Division 1 hazardous areas, Aegex products are assisting hazardous industry companies around the world to work smarter.
And now, we are leading those efforts in Europe from our new Aegex office in Holland at the CIC Rotterdam. With a new business development manager, Cian Lynch, heading up that office, Aegex has more than 30 resellers throughout Europe who are vending our products that help make hazardous location industries safer more productive.
Aegex will be featured at the CIC Rotterdam in an upcoming oil & gas reception on March 30. To be held at the Venture Café in the CIC, the event will highlight various Aegex partners and regional oil & gas companies and suppliers discussing new IoT technologies that are transforming the oil & gas industry.
Some of Aegex's technology partners, including IBM Watson and TAAP, will give presentations on exciting new technologies the bring innovation and efficiency to oil & gas operations. Various Dutch partners such as the Association of Dutch Supplier in the Oil, Gas & Offshore Renewable Industry (IRO), West Holland Investment Agency, Netherlands Foreign Investment Agency, Rotterdam Partners and Innovation Quarter will also feature their services for technology innovation and development in the region during the event.
Join us on March 30 at the CIC Rotterdam to learn from Aegex and other technology developers how IoT solutions can transform oil & gas facilities into "smart," Industrie 4.0 operations that yield better efficiency, productivity and safety.